Below are the many ways of supporting the Unstarving Musician. This list includes resources and special offers from service providers that I know and trust, products I'm currently using, recommended books, a link to the Unstarving Musician store, and suggestions that cost nothing more than a few minutes of your time.
By making a purchase or spending a few minutes of time helping us promote the podcast, you are helping us keep the lights on.
Thanks – your support = love. ?

Bandzoogle website builder for musicians

From garage bands to Grammy winners, Bandzoogle powers the websites for thousands of musicians around the world.
Plans start at just $8.29/month, which includes hosting and your own free custom domain name. Go to Bandzoogle.com to start your 30 day free trial. Use promo code "robonzo" to get 15% off the first year of any subscription.
ConvertKit for Musicians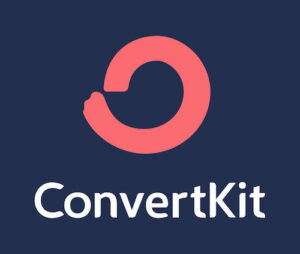 Don't rent your audience. Own it with an email list. You can create a deeper connection with your fans by reaching them directly in their inbox with personalized updates that turn causal listeners into superfans—no algorithms getting in the way. The stronger the connection with your fans, the more control you'll have over how you earn a living with your music.
ConvertKit audience building software helps musicians like you grow your fanbase, connect with those fans, and earn a living with your music.
Podcast Hosting by Libsyn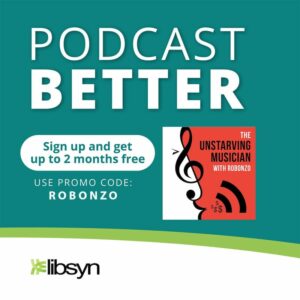 I've been with Libsyn since episode one. The service is reliable and the support is excellent. Podcast hosting doesn't get any easier than this.
Libsyn podcast distribution lets you publish your podcast out to the most popular podcast directories — Apple Podcasts, Google Podcasts, Spotify, and more.
Web Hosting
I've been using DreamHost forever. They're hosting multiple websites for me and my clients. Excellent service and support!
Grow your website faster by using DreamHost as your foundation.
The Unstarving Musician Store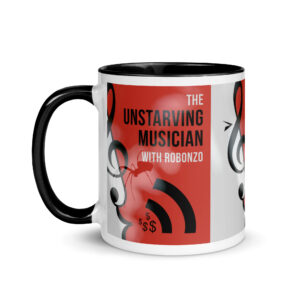 Our first product was introduced in October of 2023 – The Unstarving Musician Spooky Mug.
Here's what people are saying about this out-of-stock seasonal item.
"Looks and feels great in the hand and it was packed incredibly well." –James Nidiffer

"The cups are nice and heavy, beautifully made!" –Judy Inman

"Alriiiiighhhttttt coffee tastes GREAT in here!" –Lynz Crichton
Zoom H5 4-Track Portable Recorder
I bought one of these to do one of my very first interviews for the podcast. To date, it's my only in-person interview. It was with Kid Andersen of Greaseland Studios, and boy was I nervous. As far as tech gear goes, this bad boy is pretty easy to use. It's also highly versatile. I recommend a high quality set of rechargeable batteries, but the H5 is ready to go out of the box.
Behringer X Air XR12 Tablet-Controlled Digital Mixer
X Air Series 12-input Stage Box/Rackmount Digital Mixer for iPad/Android Tablets with 4 Gain-programmable Midas Preamps, Integrated Wi-Fi Module, and Rack Ears