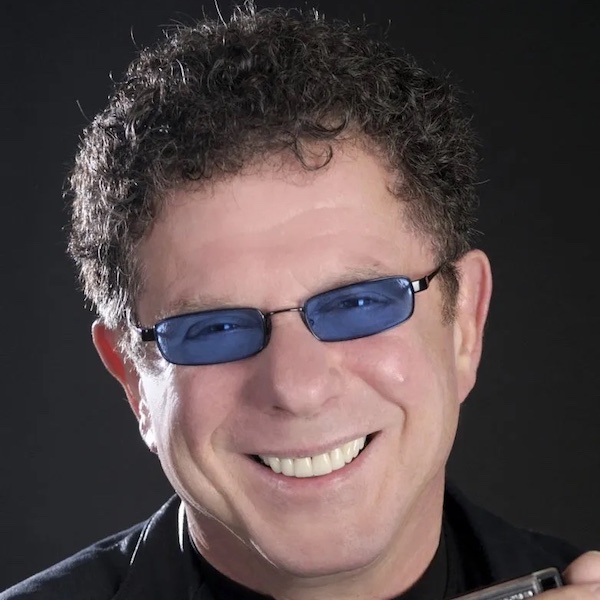 Born in Denmark, Lee recalls one of his earliest influences being the Crying Time album by Ray Charles.  He found his way to New York at age 18 to pursue a career in music, and eventually found his way to LA where people took quick notice of his unique skills as a harmonica player. This is about the time he met one Eric Burdon who went on to be his bandmate in a little funk rock fusion ensemble called War. The ensuing string of hits include "Spill the Wine", "The World Is a Ghetto", "The Cisco Kid", "Why Can't We Be Friends?", and "Low Rider." Lee also has an impressive body of solo recordings.
In the late 70's Lee began working on what would become Lee Oskar Harmonicas, out of frustration with the subpar harps available to him at the time. Lee has always seen the harp as not just an instrument, but as his voice. Naturally, subpar harmonicas were a big problem. What better reason to get into the business of designing and manufacturing world class harmonicas?
Our conversation is wide ranging, traversing mutual acquaintances, early influences, War, gigs at Ronnie Scott's famed Jazz club, jamming with Jimi Hendrix, business, following your heart, believing in oneself, persistence, hype and a lot more.
I recommend you grab a pen and notepad, because you're about to hear a voice of true wisdom and unique experience. Please enjoy my conversation with the gifted Lee Oskar.
Show Notes
Tombo, Lee's longtime manufacturing partner
Boquette Jazz & Blues Festival
UMP Episode 6 featuring John Wolff
Looking for more gigs, check out my book The Unstarving Musician's Guide to Getting Paid Gigs to learn the methods and tactics I used to play as often as I wanted, with people I admired and respected.