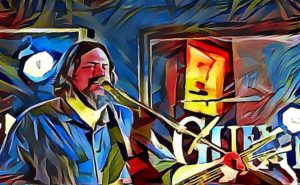 This episode of The Unstarving Musician's Podcast features another former bandmate and friend Neil Schnell.
Neil is a gigging, touring machine, who performs solo shows, as well as shows with Dallas Fort Worth favorites Velvet Love Box and The Lannie Flowers Band.
We talk about his published work, his views selecting collaborators, how musical self-indulgence has been a good thing for his career, and how a gig for a Dallas Stars Hockey Club event changed everything for one of his bands.
He's one of the kindest and most talented guys I know. Please enjoy my conversation with Neil.
Show Notes
Also available on iTunes, Stitcher & Google Play Music.