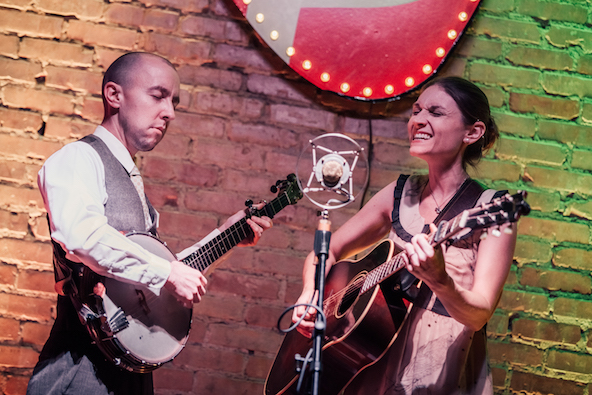 Life and songwriting on the road was the underscoring theme of my interview with Crystal & Pete Damore of Ordinary Elephant. We actually discuss a number of topics including how they've grown their Spotify audience, songwriting camps, the daily practice of object writing, music festival showcase gigs, and the importance of their fan newsletter. But all of this is enveloped by a nomadic life on the road, and music of course.
A Lifestyle Change
The couple made a big lifestyle change in 2014, trading their home and many possessions for life in an RV. My impression is that this was a move intended to simplify their lives. Something fortuitous and unplanned came from this big change–the ability for Crystal and Pete Damore to perform and write music full time.
The Damores say that doing music full time was a calling that became clear once their new lifestyle began. Hearing their story first hand, they sound as though they couldn't be happier. Well, there is one thing they seem to desire.
Songwriting Retreats and Object Writing
Crystal and Pete are in love with songwriting retreats. It's a love fest and a topic of humor, as the couple admits they'd go to more if it were financially practical. Such is the case with many good things. Humor aside, they explain that these retreats put them in the company of song writing talent that has been both eye-opening and career changing. It was at a songwriting retreat that they learned about object writing. This is the practice of focusing on an object and descriptively writing about it in a stream of consciousness fashion. Crystal and Pete say it's really helped their songwriting. I happened to notice it's also a feature of their fan newsletter.
You can check out samples of their fan newsletter, their music and tour schedule at OrdinaryElephant.com.