My very first interview for this podcast was a wheels-off train wreck. It was recorded a little over eight months ago. To make matters worse, the interview was with a celebrity. My guest was Rex Brown, best known as a member of metal pioneers Pantera. He also happens to be a friend and former band mate going back to our high school years–a blessing and a curse on this occasion.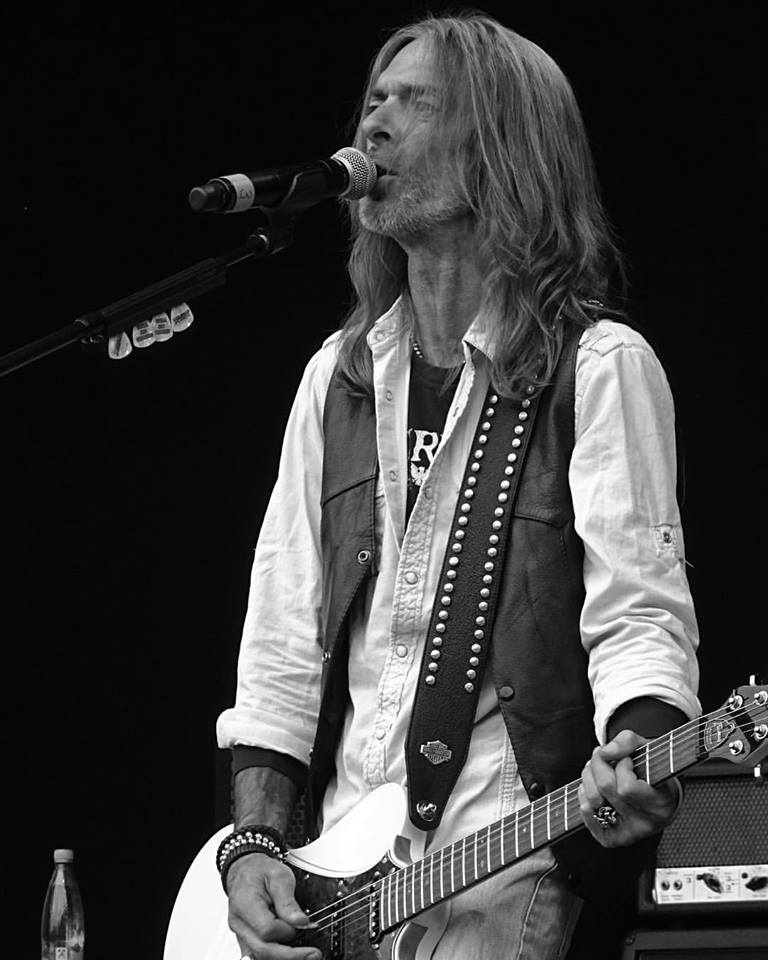 The problem? The moment we started our Skype call, I encountered technical issues. Did I mention this was my first ever interview for the podcast? We went ahead with the interview, and Rex dutifully gave me a hard time for not having my sh*t together. That's what high school friends do, call one another out on our respective BS.
When we spoke, Rex was exuberant about the upcoming launch of his first solo album, Smoke on This. I think he also saw our interview as a nice opportunity for us to catch up. It was indeed. The timing was perfect and preceded the promotional activity that he was about to immerse himself in. He was in great spirits as Smoke on This was already looking and sounding like it was going to be a big success.
After listening to the playback, I decided the audio was not good enough to use for my first episode. It was important for me to start the podcast with high-quality content and audio. I sat on the recording for a while before telling Rex that I'd decided not to use it. He seemed a little disappointed. It had been an enjoyable the conversation, which he quite possibly thought turned out to be a decent interview as well. We both figured we could do it again sometime. The question was when?
The launch of Smoke on This
The launch of Smoke on This had since begun, and Rex was understandably going to be very busy for quite some time. I hadn't pursued another date out of respect for Rex's time.  However, I recently went back to the recording, ran it by my editor for some feedback, and decided that I wanted to publish it after all. Rex and I discussed it, and he kindly agreed to let me do so.
So yeah the audio is not great and my interviewing skills were not yet up to par (a work in progress). In spite of that, I'm glad we agreed to release it. Rex comes across as genuine, happy and at times introspective. I still hadn't learned much about the art of interviewing and I was a nervous wreck because of the technical issues. Yet I feel fortunate. This is the first official episode of the New Year, and I couldn't think of a better way to kick off 2018.
I purposefully didn't talk much about Pantera, but I did ask one question, and Rex brings the band up a couple of other times during our conversation. We mostly talked about how the new album and band came together, and how he spends his days promoting and marketing. Rex has always been involved in business and marketing related activity throughout his long career. He's done an impressive job of navigating the massive changes in the music industry and in dealing with a few potential life setbacks. Rex has always been resilient.
Although I was still figuring the interview thing out, I'm pleased to have gotten in a few questions about music and life. Rex has lived quite a life, and freely admits to feeling blessed in many ways. He shares valuable insights and solid advice for would-be career musicians.That advice includes, but is not limited to, the need to write great songs and getting a good lawyer.
Check out Rex's new album at RexBrown.net.
Also on iTunes, Stitcher, Google Play Music, iHeartRadio & Spotify
SHOW NOTES
RexBrown.net
Down
Life by Kieth Richards
Rolling with the Stones by Bill Wyman
Gene Simmons Solo Album