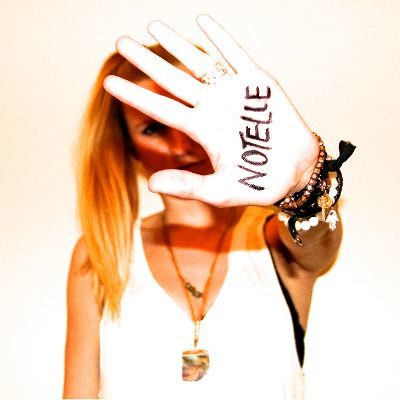 Nashville based singer songwriter Notelle recently made the move from longtime collaborator to solo artist. She is best known for heavy messy pop with an electronic edge.
In this week's episode, I discuss with Notelle the lessons she has learned as a solo artist and advice that has served her well in her journey. Unique in our business she also is forthcoming about her own insecurities which she has turned to her advantage. In our conversation, we discuss imposter syndrome, leveraging uniqueness, the importance of work ethic, preparedness, and quality content.
At 27 Notelle had reservations about being an open book of emotions in her debut as solo artist. However in her recordings, she has become just that, an open book of emotions which she now embraces, and it's working for her. Join me as I explore the work of this unique artist.
Episode Highlights
The episode begins with Notelle discussing her most recent work, and the challenges of openly sharing her story. The conversation continues with her insights and views about;
Sharing her experience working with Altru Creative and her amazing PR rep
She talks about the struggle of opening up and not feeling special enough for people to hear her story
What motivated her to start a solo career
Shares some incredible insight for other artists that may be contemplating a solo career move
She shares great advice she received from mentors
Her strategy for the next few years, including how she'll release music
Discusses how it feels to do collaborative work with other artists and DJ's
3 Key Points
Don't be afraid to step out–realize that what you have is worth sharing
Write and create what you like
Be your unique you, and work hard!
Tweetable Quotes
"It doesn't matter where you are on your perceived ladder of success or anybody else's, everyone feels the exact same way." – Notelle
"You, whoever you are, and whatever you have personality-wise, those are the biggest assets you have." – Notelle
"Put your blinders on, and write what you like." – Notelle
MENTIONED IN THIS EPISODE
@notellemusic on Instagram
Luma
DJ Nurko
Lane8
[Full Disclosure: This post may contain affiliate links. If you purchase products using these links, I'll earn a small commission at no extra cost to you. Thanks for your support!]










This episode is brought to you by Bandzoogle.
From garage bands to Grammy winners, Bandzoogle powers the websites for thousands of musicians around the world.
Plans start at just $8.29/month, which includes hosting and your own free custom domain name. Go to Bandzoogle.com to start your 30 day free trial. Use promo code "robonzo" to get 15% off the first year of any subscription.