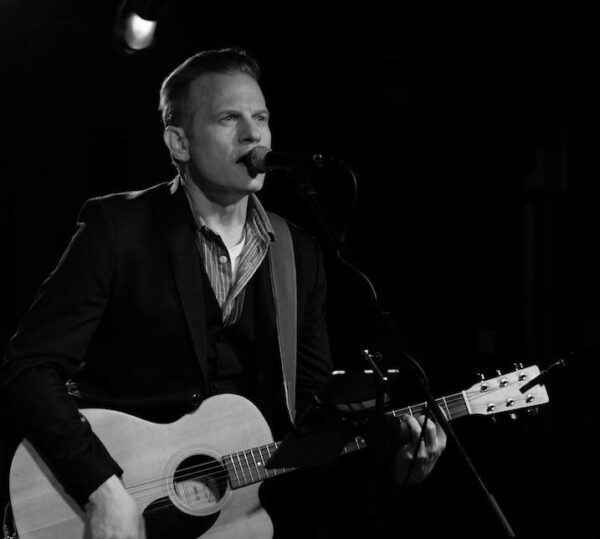 Jace Everett and I surely crossed paths in the 90's, a time when we both lived and played music in and around Fort Worth Texas. In fact, we both did some hanging out and performing at Bronco's Sports Bar. This is the same place at which I met Chris Raspante, and it was Chris who recommended I ask Jace to join me for an interview on the Unstarving Musician's Podcast.
When I asked Jace how he and Chris knew one another, he playfully  told me about playing in cover bands with Raspante, laughing about their quarrels over learning parts correctly. (band drama with a twist of OCD).
A Music Career Spanning Several Albums & Collaborations
Jace now calls Nashville home. It's home to his family and a music career spanning several albums and collaborations, the most recent of which is the 2017 release, Dust & Dirt, a collaboration with producer and principle co writer Dan Cohen. He's also been touring with Tonic and does a corporate band gig with members of Better Than Ezra, Tonic and Sugar Ray. Oh… he also wrote a song called Bad Things for a little HBO series called True Blood.
Dust & Dirt was released to little or no fan fare, according to Jace, a statement telling of how he views today's music business. The album was for the most part made in his attic studio with the help of Dan Cohen. The self-released project was accompanied by a handful of videos, which you can find on Jace's YouTube channel. In discussing his latest album, Jace reflected on signing with EMI Nashville in 2003, and the Sony record deal that followed. He says that he was paid $32k/year in exchange for ownership of his publishing and 12 new songs per year. In 2000 and the few years that followed, he feels that it was easy to get a record deal. Although his EMI publishing deal ended a year later, he's happy to say that he's still making a living in music. EMI and Sony apparently didn't see Jace as commercially friendly country artist. He doesn't perceive himself as a commercially friendly artist, but I believe this is in fact where his artistry lies, within the music and art that he loves.
Jace has a truly light heart about music and his career, making fun of the fact that some music artists have been grossly overpaid in recent decades. He suggests that the music industry was in a bubble that finally burst, but makes no bones about feeling lucky and grateful for the fact that he makes a living writing and performing songs.
Jace is working on a couple of recording projects, including a new Jace Everett album. He also explores his love of words and interesting people on a podcast called Nashville Later with Jace Everett.