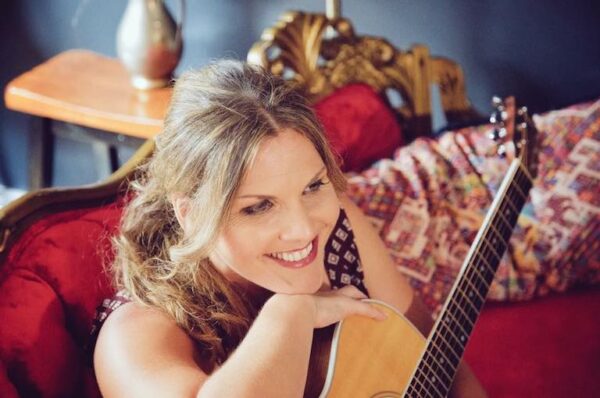 Singer songwriter Jennifer Vazquez came to me out of the blue, the blue canvas of Twitter. I was checking my alerts, glancing at the feed and there she was, promoting her latest album Rediscovering Me.
Jennifer grew up in and around the Bronx of NY. She has spent a good deal of time in LA, but now calls Nashville home. Before we even spoke, I got a sense that Jennifer has a mindset built on giving and a belief in abundance. It's true, and you'll hear it in the stories she tells.
Here are a few of the interesting things we discuss.
How a super fan helped her tour Sweden and England
How (and why) she killed and then revived her solo artist persona
What improving as a songwriter means to Jennifer
What she learned at the recent Music Biz Conference in Nashville
Jennifer is all about investing in herself, facing fears, giving back and recognizing opportunity. She has a lot to offer musicians, songwriters and music fans.  She said at one point in our conversation, "When you feel like you can't, that's exactly when you should." This typifies her view on facing our fears.
Jennifer's album Rediscovering Me features a track called I Believe, which can be heard at the end of this episode. Enjoy.