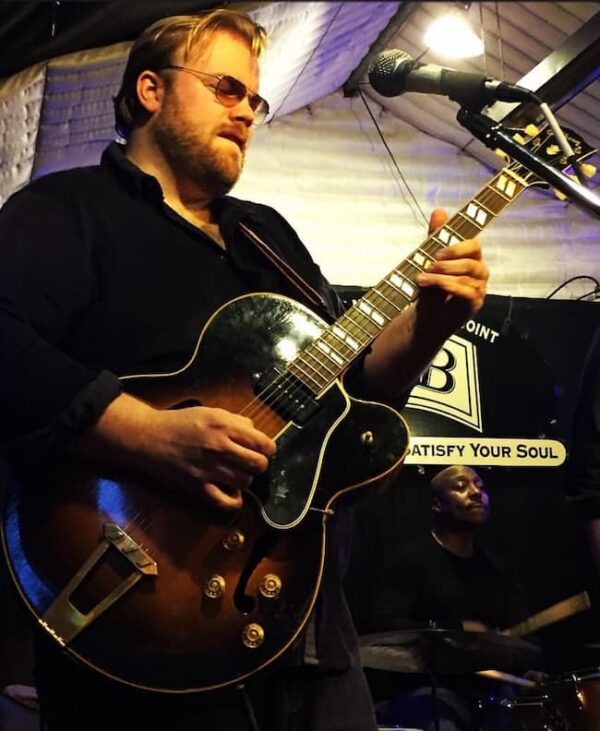 Kid Andersen has so much going on these days including having landed among the ranks of master class presenters for TrueFire TV, the release of new recordings for the Little Village Foundation, and a new album that's in the works.
Episode Highlights
The episode begins with Kid's recent work for TrueFire TV, and continues with:
How he helps singers advance their skills (and improves his own skills in the process)
Life as a producer and the current projects happening at Greaseland Studio
Having confidence in your own skills
The importance of pressure to creating his own albums
Creating a metal album with Skip The Needle
Being intentional with creating your sound
Kid's thoughts on record labels
3 Key Points
Albums involve so many people – surround yourself with the right ones.
Success is defined on your own terms.
Know the result you want to do before you do anything.
Tweetable Quotes
"It's still daunting and intimidating to present your own creations and put it out there for everyone."
–Kid Andersen, Greaseland Studio

"When I listen back to something that we did that makes me excited, that transports me. That takes me to a better place. That's success to me."
–Kid Andersen, Greaseland Studio

"You've got to take the same approach to singing as you take to playing an instrument."
–Kid Andersen, Greaseland Studio
Mentioned in this Episode
Related Episodes
The Unstarving Musician is committed to sharing the best tips and information of other music professionals to help musicians do more of what they love – make music. Our weekly podcasts features in depth discussions with musicians and music space professionals discussing music creation, marketing, and business tips. All this is made possible by the contributions of individuals like you in our shared community who love making music.
Patreon is a bit like Kickstarter, but instead of culminating in one large project, it's a way of crowdfunding ongoing creative endeavors. Patreon also serves as a community site where supporters can communicate and discuss new creations.









MUSICIAN RESOURCES

This episode is brought to you by Bandzoogle.
From garage bands to Grammy winners, Bandzoogle powers the websites for thousands of musicians around the world.
Plans start at just $8.29/month, which includes hosting and your own free custom domain name. Go to Bandzoogle.com to start your 30 day free trial. Use promo code "robonzo" to get 15% off the first year of any subscription.
[Full Disclosure: This post contains affiliate links. If you purchase products using these links, I'll earn a small commission at no extra cost to you. Thanks for your support!]