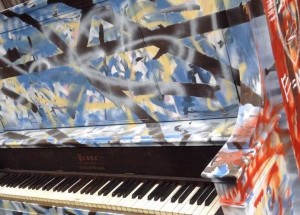 This past Monday, I co-hosted an event that I'd been trash talking about doing for months. It was an event intended to educate local musicians on marketing topics that could help them realize more of their music goals. I had the good fortune of securing two local performers who are great at marketing their bands and music. Even though I called the event a workshop, it was more of a speaker presentation format. My speakers, Paul Kent of The House Rockers and solo artist Mike Osborn, each gave a 45 minute talk that was packed with great information and insight. We all found the presentation content to be so compelling that there are plans for a follow-up event.
You can download Paul's presentation notes here.
Stay tuned for something similar from Mike, and details on the next Musicians Marketing event.