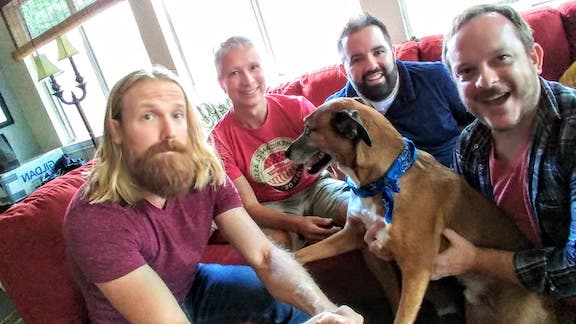 Music podcasters unite! Indeed. I got to recently join my Austin based pals Fair City Fire and comic Matt Jones for an up close and in person conversation on The Say it Loud Podcast.
We talk about my podcast, their podcast, music in Austin, music in Panama, and more. They also made me realize that mine could be the biggest podcast in Panama, perhaps in Central America. I'll have to check with my pals at Libsyn to verify, but until then it's like Say it Loud co-host Brian Wolff said. Prove us wrong!
The Say it Loud Podcast features an honest look at the Austin music scene and many of the players therein. Matt Jones fuels the whimsy that makes this one of my favorite podcasts. Check it out where ever you get your favorite podcasts and @sayitloudpodcast on Facebook.