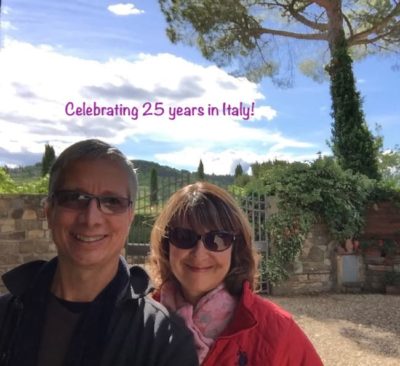 This episode is a two chapter reading of The Unstarving Musician's Guide to Getting Paid Gigs. These chapters were the first two podcast episodes I ever recorded.
(I'm reflecting on the original podcast for the book while visiting Greve, Italy. My wife and I are celebrating our 25th wedding anniversary.)
Also in this episode, I respond to listener emails that discuss finding the right musicians to work with, teaching music for the right reasons, and one regular listeners take on the podcast.
About the Book
The book is based on my personal experience and time I've spent talking to other musicians. I wrote it to help other musicians do what I did for so many years.
While living and working aa musician in the Dallas/Fort Worth and San Francisco Bay Area markets, I enjoyed the ability to gig at will when, where, and with whom I wanted. I've mostly worked in cover bands as a part time musician, but I've also worked with many original artists. The principles presented in The Unstarving Musician's Guide to Getting Paid Gigs are transferrable to original artists, songwriters, full-time musicians, actors, visual artists, etc.
The Unstarving Musician's Guide to Getting Paid Gigs was available as a stand alone podcast. Now it will be available here in a series of episodes dedicated to the book.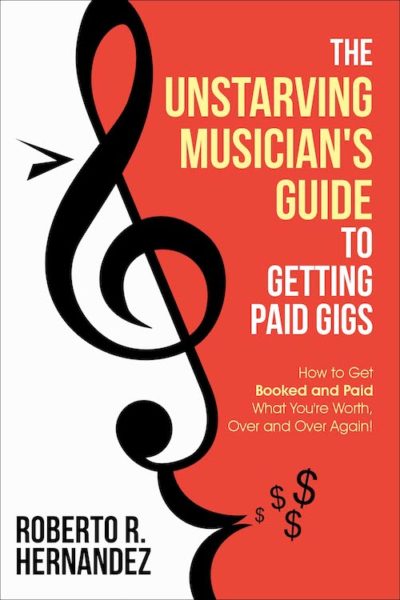 These recordings and those of the 10 chapters that followed were my very first foray in to podcasting. I did them from one of our first abodes in Panama, in a space that had subpar acoustics. How did I make it sound as good as it did? I reconstructed a fort from my childhood. A tent really. The resulting sound was good. I do, however, find amusement in the sound of my narration voice. It's a little dramatic.
I hope you enjoy this reading of chapters 1 and 2 of The Unstarving Musician's Guide to Getting Paid Gigs.
Episode Highlights
The episode begins with listener emails.
Rick asks for suggestions that will get him the opportunity to play with people that don't have a lot of baggage
Rick also comments on my email about teaching online and teaching for the right reasons
Dave comments on my interview with Notelle and my penchant for the take-away
Chapter one of this podcast version for the book is the Forward and Introduction. The highlights and sections include…
My life outside of music
Who should read this book (or listen to this podcast episode)
A perspective on my music scene, past and present
Chapter two is all about getting paid. It covers the following topics.
Finding the right venues
Determining what you're worth
Negotiating
3 Key Points
If you're facing challenges getting the gigs you want, I'm confident that you'll find this book to be a good read.
It helps to be really good (and entertaining); but being a good band is only part of the formula.
Getting paid what you're worth is an exercise in two things: asking for a booking at the right price, and knowing your market.
Tweetable Quotes
"It's never too late to embrace and nurture the gifts that life gives us." –Robonzo
"If you don't have relationships with other bands and musicians in your area, start making friends." –Robonzo
"If your band doesn't draw a crowd, venues are not going to rebook you based on your stellar musicianship." –Robonzo
I hope you enjoyed this podcast audio version of chapters one and two. Please visit UnstarvingMusician.com/book to learn more about the book and how to buy your copy.
Would you like to support the podcast? Join the UM community. Just go to UnstravingMusician.com and join right there on the homepage. If you're an independent musician, you'll be glad you joined, because I share stuff you can use in your music journey. It all comes from the combined experience of the hundreds of musicians I've talked to as part of the UM project. And it's all free, just for being part of the community. Plus you'll get tidbits about the latest episodes of this podcast.
You can also support the podcast is by purchasing a copy of The Unstarving Musician's Guide to Getting Paid Gigs. It's available at Amazon and wherever fine ebooks are sold.









MUSICIAN RESOURCES

This episode is brought to you by Bandzoogle.
From garage bands to Grammy winners, Bandzoogle powers the websites for thousands of musicians around the world.
Plans start at just $8.29/month, which includes hosting and your own free custom domain name. Go to Bandzoogle.com to start your 30 day free trial. Use promo code "robonzo" to get 15% off the first year of any subscription.
[Full Disclosure: This post contains affiliate links. If you purchase products using these links, I'll earn a small commission at no extra cost to you. Thanks for your support!]