I first met Dave Hamilton as a guest on one of his podcasts, GigGab episode 88. I recommend you give it a listen. He's a formally trained musician, host and producer of multiple podcasts, Mac expert, tech dude, and self proclaimed nerd. He co-founded The Mac Observer and BackBeat Media, among other businesses. He regularly gigs with two bands, plus a couple of theater companies. In addition to GigGab, he hosts the podcasts Mac Geek Gab and The Small Business Show, he's a husband, a dad, and a bunch of other stuff. I'm exhausted just thinking about it.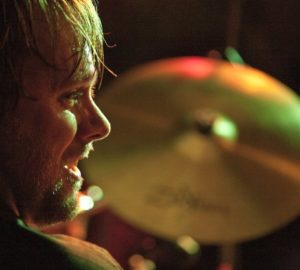 Also available on iTunes, Stitcher & Google Play Music
In this episode we talk about his bands, his podcasts, his appreciation for Rush, tips for learning music theory, and recommendations for creating a home recording studio. We also talk about the handful of interview episodes he and Paul Kent have done on GigGab, which include Jan Hammer, Kenny Aronoff, and Robert Berry (so far).
Of all my guests to date, Dave arguably had the most to say about the business and marketing of music. He's a big believer in discipline and systems over goals. Like me, he has strong opinions on why getting paid well as a performer matters.

I happened to catch Dave on a day when he was dealing with divas, drama, ultimatums, and warring factions within his theater group gigs; and he wasn't shy in discussing his feelings on the matter. This all made for a fun and entertaining conversation. Enjoy!
Show Notes
Unstarving Musician's Podcast Ep 9 with Paul Kent
Chafed (another one of Dave's bands)
GigGab Podcast Episode 88, featuring yours truly
Groove Camp
GigGab Podcast Episode 100 with Kenny Aronoff
GigGab Podcast Episode 71 with Robert Berry
Avenue Q 
Products Mentioned
Reason Music Recording Software for Mac and Windows
Looking for more gigs? Check out my book The Unstarving Musician's Guide to Getting Paid Gigs to learn the methods and tactics I used to play as often as I wanted, with people I admired and respected.