My interview with Guitarcore pioneer Bill Lonero was apparently his first on a podcast. I told Bill my prediction was that he would soon start receiving requests to be on other podcasts.
Enter Los Angeles based guitarist, vocalist, songwriter, and host of The Iconoclast Music Podcast, Greg Marra. Lonero was soon featured on Greg's podcast, and I've now had the pleasure of interviewing Greg for this podcast.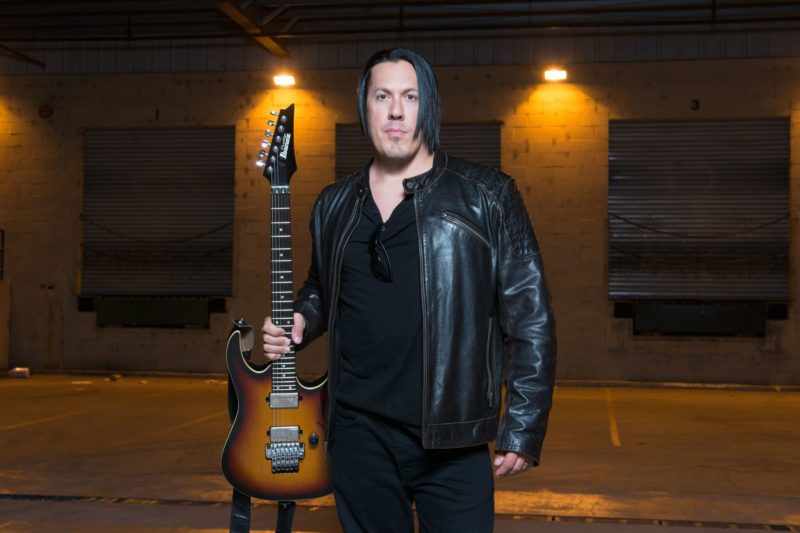 His band Plenty Heavy has a new album called Colossus Maximus. The track Paper Machete from that album is featured at the end of this episode.
I discovered during our conversation that Greg is friends with Doug Pinnick of King's X. Greg and I are both big fans of Kings X. He told me that when he finally committed himself to singing in a lead vocal capacity, that Pinnick was a source of encouragement. He in no way compares himself vocally to greatness of Pinnick, but you can definitely hear the influence.
Marra's overriding sentiment on music ed
Greg started playing guitar at age 6, but didn't have his first guitar lesson until he was about 17. By junior year of high school, he started taking every music class he could get into, a pattern he continued into junior college and privately. His overriding sentiment on music education is that one need only listen to greats like Jeff Beck or Clapton to learn most everything they need to know.
What we talked about
He has a lot going for him including endorsements, a great band, a regular gig at NAMM, great online presence, his own record label, a family, lots of very cool musician friends, some of which you'll hear mentioned in this episode. I could go on and on.
We talk about a lot of cool stuff, including Dave Navarro's podcast, the return of Greg's own Iconoclast Music Podcast, songwriting, the early years and the anatomy of his career, how some equipment companies (like some people) don't seem to understand "relationship first marketing", music education, YouTube, G4, NAMM and more.
We only just met, but he struck me as a really cool guy. I hope to see his band Plenty Heavy sometime very soon. You can learn more about Greg and Plenty Heavy on Facebook, Instagram and at GregMarra.com.
You can also hear this podcast on iTunes, Stitcher, Google Play Music, iHeartRadio, YouTube & Spotify.
SHOW NOTES
Plenty Heavy
Greg Marra on Instagram
Greg Marra's Facebook Page
Iconoclast Music Podcast
Doug Pinnick
King's X
Wampler Pedals
Bananas at Large Instruments & Pro Audio
G4 Guitar Camp
NAMM
Disciples of Dio
Synergy Amps
KZ1 Guitars
Tsunami Cables
Greg Howe
Steve Fister
Ted Green's Guitar Book
Modern Drummer Podcast
Neil Zlozower