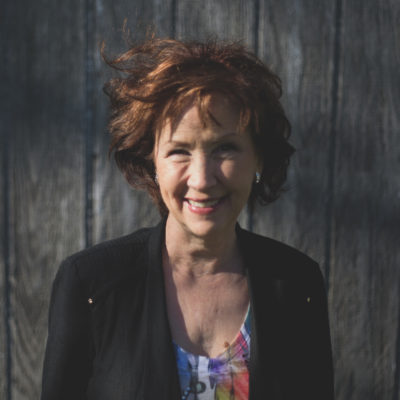 Judy Rodman has a rich career in singing, performing, studio engineering, producing, coaching, mentoring, publishing, blogging, podcasting, and life. When I asked her to describe the evolution of her career, she said simply "Every time I hit a brick wall, I went another way. In this crazy business, you have to be on roller skates."
If you've ever thought about hiring a vocal coach, if you are a vocal coach or ever thought about being one, you need to look her up, after listening to this episode of course. If you're a vocalist or public speaker, this episode is especially for you. If you're already a fan of this podcast, you too are in for a treat.
Judy's Street Cred
Judy's commercial and artist collaboration credits are vast. There are in fact too many to list here; but allow me to cherry pick.
2011 "Best Vocal Coach", Nashville Music Pros
1996 "Top New Country Female, Billboard Magazine
1985 "Top New Female Vocalist", ACM
Voice over talent for United Airlines, Miller Beer, McDonalds, Kelloggs, Chevrolet, Lay's Potato Chips, Biz Bleach, Opryland, thousands of radio ID spots and voice overs
Background vocalist, arranger and/or contractor on hundreds of master albums, live shows and TV for artists including Johnny Cash, Janie Fricke, Tom Jones, Elvis Presley, Crystal Gail, Jerry Lee Lewis, Ray Charles, Tammy Wynette, Lee Greenwood, Dolly Parton, Reba, Wynonna, George Strait, George Jones, and many more
Her experience consists of so much more, including: recording artist, songwriter, musician, public speaker, actor… it's a little mind boggling. Her breadth of work comes from adaptation to what she reflects on as an ever changing music industry.
Her beginnings in coaching and mentoring arguably began after the jingle market and work she'd done with LeAnn Rimes slowed down. At this time Judy was approached by a backup singer who was working with Lynyrd Skynyrd. This particular singer was having difficulty with a small part of her performance. Judy was surprised by the request, but she had developed a reputation that reputation came from working with many bands and artists. It was this incident that helped Judy realize she had a skill and a gift for teaching and mentoring vocalists.
Advice from 50 Years in the Business
Judy drops a few business and life tips in our conversation, including the following.
You're have to find multiple streams of income [as a music artist]
When you hit a brick wall, you have to ask yourself, what else can I do?
You have to want to sing even if it doesn't pay
Judy's a proponent of making making your own website as a central marketing hub for your music career. She's seen the peril that can come from basing ones business on another company's web property, and drives her point home by asking, "Remember MySpace?" I've personally know of at least one business that used a Facebook Group as it's primary hub. That business was decimated by a Facebook algorithm change.
Her focus is on the professional singers and speakers, and working with people who are vocally strained. Judy says that the most challenging vocal/music genre is the genre that's wrong for the singer. She teaches a pulling technique that gets her clients into the language they need to speak. Her ideal client is someone who's serious about the voice, but she points out that most people who aren't serious, are afraid to show that they're not great. Her first objective with clients is to earn their trust. She tells me that she starts this process by saying to clients, "My office is the safest place you'll ever suck."
"Everything I do informs everything else I do."
Judy continues to write music and does work in the area of vocal production. As a vocal producer, she works to help studio production teams get vocals done in the most economical and the "most magical" way possible. Vocals are the most important asset of a music project, in Judy's opinion. When I asked her advice on bringing vocal coaches to the studio, Judy warns that producers have to be careful. There's a technical side and an artistic side, she continues. She compares being a vocal production specialist to being a midwife, in that vocal production is like helping to birth a baby. She has to be aware of what the producer wants from the project vocals, and wants to ensure that engineers don't have to stitch things together. With proper vocal production, Judy says, engineers and recording artists end up with a more natural sound and delivery. The engineer can thus concentrate on other aspects of the mix. Judy works to set singers up physically and psychologically to the idea of singing to an imaginary friend. She calls this singing to one person, or one heart.
As an educator, Judy shares tons of great content in her All Things Vocal Podcast, on her website, and in her Facebook Group. She has a gift for anticipating curiosity that she says comes from her own sense of curiosity.
"Articulate as to the selectively deaf. As artists we have to break through the noise. If we articulate like we really want to get someone's attention. If the objective is to get a response, then the way you form your words are going to get different responses."
The Honesty of Slight Imperfection
When I asked Judy what she saw as the biggest challenges facing vocalists today, she said that things may full circle back to organic sound, as opposed to today's sanitized and perfectly pitched recordings. She adds that real live performance moves endorphins through the brain, and that the ability to actually sing in tune will become more successful again. She calls this the honesty of slight imperfection.
"Look for and adapt to reactions. Make the person your talking to part of the equation using your voice. We're not just talking at people."
On marketing, Judy says her technique is to show that you can trust her. If you can't afford her $19 course, she can still teach you something. Her one-on-one training is isn't cheap, but she shares a lot of great content so that everyone will have an opportunity to learn. She says, "If you can't trust me, you can still learn from me."
Judy likely sees her passion for educating and mentoring as she sees art. She says that art is in the giving, and when we're making art, we're delivering messages. This in Judy's words means, "It's important to listen too."
You can also hear this podcast on Apple Podcasts, iTunes, Stitcher, Google Play Music, iHeartRadio, YouTube & Spotify.
SHOW NOTES
JudyRodman.com
AllThingsVocal.com & the All Things Vocal Podcast
Judy's Facebook Page
Judy's Facebook Group
Judy's FREE 5-Page "Vocal Health" Report