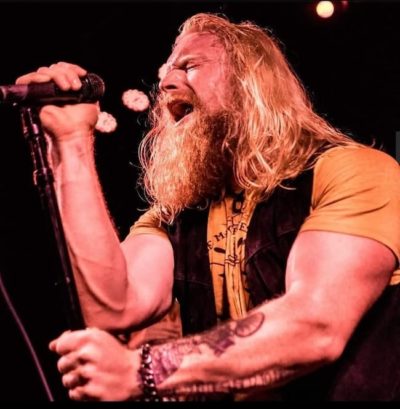 Matt James is the lead singer of a band called Blacktop Mojo. The band lives together in the same house – advantageous in a pandemic. They've been able to write music in self-isolation, live stream and they have a brand new EP called Static.
Blacktop Mojo is a regularly touring band and they frequent many festivals. We talk about the many considerations they'll need to take when public gathering restrictions begin to ease.
Episode Highlights
We start by talking about live stream collaborations (04:30) and go on to discuss:
(09:50) Releasing albums instead of the single-release trend
(18:20) The range of music styles at festivals
(20:45) Adapting performances to the pandemic
(32:45) The original band makeup
(36:07) The role of a band manager
(38:20) Our favorite music and non-music podcasts
(47:00) Releasing albums on vinyl
Mentioned in this Episode
Follow Blacktop Mojo on Instagram 
Support the Podcast
The Unstarving Musician exists solely through the generosity of its listeners, readers, and viewers. Visit our Crowd Sponsor page to learn how you can offer your support.
MUSICIAN RESOURCES
Visit my Resources page for more musician resources.
Pardon the Interruption (Disclosure) 
Some of the links in this post are affiliate links. This means I make a small commission, at no extra charge to you, if you purchase using those links. Thanks for your support!

This episode is brought to you by Bandzoogle.
From garage bands to Grammy winners, Bandzoogle powers the websites for thousands of musicians around the world.
Plans start at just $8.29/month, which includes hosting and your own free custom domain name. Go to Bandzoogle.com to start your 30 day free trial. Use promo code "robonzo" to get 15% off the first year of any subscription.