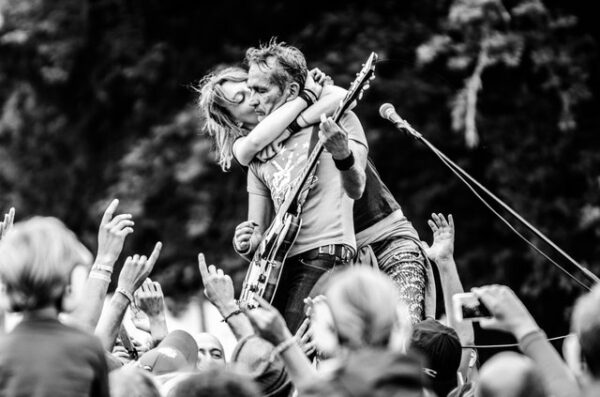 This best-of episode features four musicians who appeared as guests in early episodes of the podcast. I chose these guys, because their insights say so much about the little things musicians can do to build a career or keep their gig calendars full.
Texas Guitar Slinger Chris Raspante on Marketing
When I asked Chris what he's learned about marketing during his rich career, he went straight to relationships and networking. He lays out all the things that a musician needs to be in order to get hired, to get invited back, and to be remembered. Without hesitation Chris says that these qualities will give you the best marketing results you can ever ask for.
Gig Gab Co Host & Houserockers Front Man Paul Kent on the Value of Building a Network
My conversation with Paul Kent chimes in on how to assemble and sustain a quality band by building a network. His 11-piece Houserockers averages about 100 gigs per year, so Paul definitely an expert in this area. He views his network as a giving opportunity and a Karmic thing that shows him love, time and time again.
Bill Lonero on Drive, Perseverance, Passion, & Focus
Bill Lonero's career is relatively young, but he's learned a lot. His growing wisdom compliments his strong opinions. Bill talks about drive, perseverance, passion and focus as though nothing else matters. That and ignoring negativity.
Robert Berry Credits His Success to Family Support and a Backup Plan
Robert Berry has a very impressive musician resume, and he's a longtime business owner. His values are simple and his approach to music is uncomplicated. He rounds out these best-of conversations by sharing a lesson from his father, his support network, and his belief in a good backup plan.