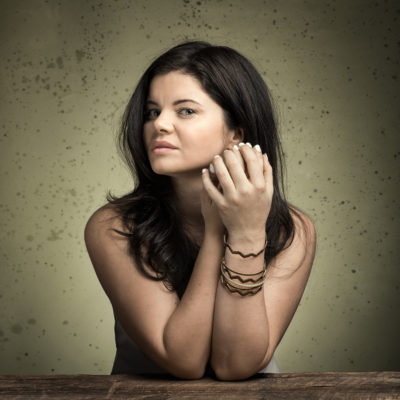 Rebecca Loebe has been actively touring since 2010, which of course came to a pause during the pandemic. She had wisely been building a loyal fan base community on her own platforms and eventually on Patreon.
We talk about the benefits of her community focus, as well as her audio-engineering pursuits, her home studio, fun merchandising strategies, pandemic gardening and her appearance on The Voice singing Nirvana's Come As You Are.
Episode Highlights
We start by talking about how Rebecca started on Patreon (04:19) and go on to discuss:
(10:30) The benefits of using Patreon
(14:25) Her active touring schedule
(20:00) Launching an album with no money for a marketing campaign
(23:45) Pursuing and audio-engineering major
(31:00) The evolution of Rebecca's home studio
(37:40) Creative merchandising
(47:18) Letting go of the fear
Quotable
"That moment of transition when I take a song that I've written and it comes from my thoughts and my experience and my emotions and I sing it onstage and it leaves my body and it enters the air and enters the ears of the people in the room. Suddenly they take it in and it becomes their song about their thoughts and their feelings, filtered through their life experience. That is the magic that keeps me sleeping in a hotel 250 nights a year."
–Rebeccca Loebe

Mentioned in this Episode
Support the Podcast
The Unstarving Musician exists solely through the generosity of its listeners, readers, and viewers. Visit our Crowd Sponsor page to learn how you can offer your support.
MUSICIAN RESOURCES
Visit my Resources page for more musician resources.
Pardon the Interruption (Disclosure) 
Some of the links in this post are affiliate links. This means I make a small commission, at no extra charge to you, if you purchase using those links. Thanks for your support!

This episode is brought to you by Bandzoogle.
From garage bands to Grammy winners, Bandzoogle powers the websites for thousands of musicians around the world.
Plans start at just $8.29/month, which includes hosting and your own free custom domain name. Go to Bandzoogle.com to start your 30 day free trial. Use promo code "robonzo" to get 15% off the first year of any subscription.