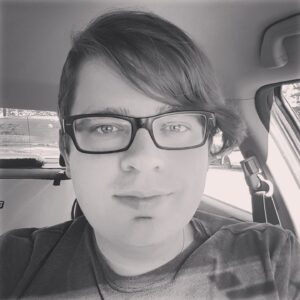 David Andrew Wiebe is not only a singer-songwriter, but also a music educator. He's found a way to grow his music career and the business of his music through a project he calls Music Entrepreneur HQ. The website and podcast dedicated to this project provide resources and information for independent musicians.
His goal is to help musicians with booking better shows, music sales and streaming, digital marketing, licensing, placement, and making a better income. We talk about all of this, and how he weaves his own music into the picture, his personal experience with mastermind groups, personal development programs, and a whole lot more.
Episode Highlights
We start by talking about David's experience running a mastermind and go on to discuss:
His approach to providing education for the entrepreneurial musician
What musicians should spend their time on
Staying creative
Aiming for single channel communication
Personal development for musicians
Key Points
Focus on your strengths and what matters most to you.
Above all, make good music.
Do the hard things first.
Quotable
"I've spent a lot of time creating things that I wanted to create, instead of investing significant resources into marketing it, getting the right landing page, the right colours and all that. Nothing wrong with that if that's your passion – I need those people – but I create what I want to create."
—David Andrew Wiebe

"You know that thing that you've been putting off? The thing you've been meaning to do? The thing that's giving you a pang in your gut? Yeah. Go and do that. The things that you're often not doing, once you get them out of the way you're free to enjoy your day."
—David Andrew Wiebe
Mentioned in this Episode
The Unstarving Musician is committed to sharing the best tips and information of other music professionals to help musicians do more of what they love – make music. Our weekly podcasts features in depth discussions with musicians and music space professionals discussing music creation, marketing, and business tips. All this is made possible by the contributions of individuals like you in our shared community who love making music.
Become a Patron!
Patreon is a bit like Kickstarter, but instead of culminating in one large project, it's a way of crowdfunding ongoing creative endeavors. Patreon also serves as a community site where supporters can communicate and discuss new creations.









MUSICIAN RESOURCES

This episode is brought to you by Bandzoogle.
From garage bands to Grammy winners, Bandzoogle powers the websites for thousands of musicians around the world.
Plans start at just $8.29/month, which includes hosting and your own free custom domain name. Go to Bandzoogle.com to start your 30 day free trial. Use promo code "robonzo" to get 15% off the first year of any subscription.
*Full Disclosure: This post contains affiliate links. If you purchase products using these links, I'll earn a small commission at no extra cost to you. Thanks for your support!