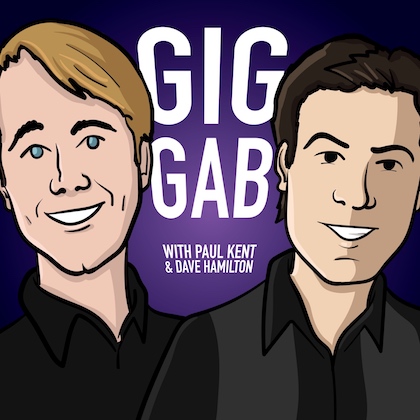 Listen to Roberto R. Hernandez (Robonzo), The Unstarving Musician – GigGab 88.
About the time I published The Unstarving Musician's Guide to Getting Paid Gigs, Paul Kent and Dave Hamilton invited me to be a guest on their Gig Gab Podcast. I believe this was my first ever podcast interview. I fortunately already had an existing friendship with Paul. This made the whole affair that much easier. We talked about my book, my then recent move to Panama, and this whole idea of getting paid what you're worth.
This podcast is for working musicians. Paul and Dave get into just about every scenario imaginable. They also delve into the questions, problems, and challenges associated with being a working musician. Plus they sprinkle in some interesting interviews.
Check it out at GigGabPodcast.com. And don't forget to check out episode 88 with yours truly.
RELATED EPISODES
Episode 9 – Paul Kent Talks The Houserockers, Gig Gab, Relationships, and Music Collaboration
Dave Hamilton on Music Theory, Home Recording, The Business of Music, and Divas