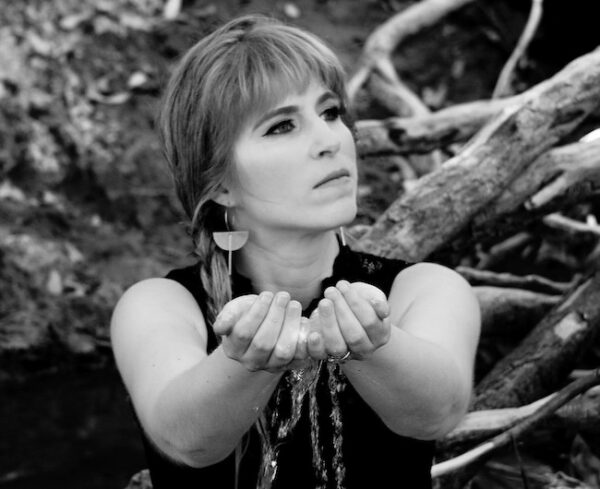 I had the pleasure of speaking with Tess Posner on International Women's Day. This was especially cool, because she released a single to commemorate the day. That song is Supernova, which you will hear at the end of our conversation.
Tess has been singing since she was a teenager, but she just released her first album in late 2018. Her Supernova single is the follow-up, and an indication that we will see her as a prolific artist in the coming years.
She runs a non profit that aims to bring diversity into the technology field of artificial intelligence. She does a good deal of public speaking and has a passion for social entrepreneurship. She also has a successful relationship with a PR rep, something that not all indie artists can boast. She's on the DIY path where much of her social media marketing is concerned, and she's doing a great job. She's @tessponser on Facebook and @tessponsermusic on Instagram.
Our conversation touches on her website platform of choice, Instagram, her music, activism, artificial intelligence, and more.
[Full Disclosure: This post may contain affiliate links. If you purchase products using these links, I'll earn a small commission at no extra cost to you. Thanks for your support!]
BONUS CONTENT (Follow-up Q & A with Tess)
Robonzo: If you were starting your music journey over from the beginning, what would you do differently? 
Tess: For years I just played covers and I wished I had started writing my own material earlier, even in my teens. I didn't think I had anything to say, and realized later I had a powerful voice waiting to come out.
Robonzo: What's your number one way of dealing with the voices of self doubt? 
Tess: It can definitely be daunting and vulnerable to create and share music- probably the same for any artistic endeavor. For me, it's about finding that inner, deep place that feels like it comes fully alive when I am doing music. There is a well of strength in that that carries me through. It's cliche, but the phrase from Joseph Campbell, "follow your bliss" is right on. We don't often hear the end of that quote that continues: "don't be afraid, and doors will open where you didn't know they were going to be." It's so worth it.
Robonzo: What habits or routines have best served you throughout your music journey? 
Tess: Writing stream of consciousness right when I wake up in the morning. I find it unearths the most raw and vulnerable material to work with. There are a lot of layers covering over our creative potential and so finding those things that help us strip those layers away is key. For example- the very first song I wrote "Love Song to Myself" started with a line that I wrote stream of consciousness "I die to myself to easily." I didn't think about it at all, it just came through and felt like the truth. It's important for me to keep up the habit of this, because most of what I write might be nonsense and then I hit something and go "whoa, where did that come from, I need to dig into that…"
SHOW NOTES
RELATED EPISODES
RESOURCES FOR MUSICIANS