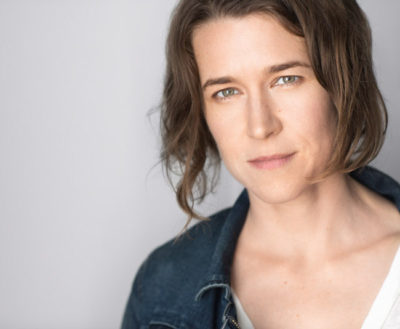 Singer-songwriter Kate Schutt's latest album is about her five-year journey caring for her mother while she was dying of cancer. We share the loss of a parent to cancer and talked about the grief that is happening during these isolated times.
Kate wrote a book about songwriting called The Ultimate Guide to Songwriting in which she shares how we all have a meaningful song within us and how to draw it out. For Kate, music has been a way to process and navigate hard moments in her life, and she hopes that by sharing this in song that it can be the conversation starter for others to connect.
Episode Highlights
We start by talking about her ties to Canada (05:30) and go on to discuss:
(12:30) Taking on a caregiver role
(19:30) Keeping music alive while caring for her mother
(26:40) Living in New York during the pandemic
(36:00) Using music to discuss grief and loss
(39:27) Her love of Tina Turner
(53:50) The battle with self-criticism
Quotable
"Music and medicine are similar in a lot of ways."
–Kate Schutt

Mentioned in this Episode
Support the Podcast
The Unstarving Musician exists solely through the generosity of its listeners, readers, and viewers. Visit our Crowd Sponsor page to learn how you can offer your support.
MUSICIAN RESOURCES
Visit my Resources page for more musician resources.
Pardon the Interruption (Disclosure) 
Some of the links in this post are affiliate links. This means I make a small commission, at no extra charge to you, if you purchase using those links. Thanks for your support!

This episode is brought to you by Bandzoogle.
From garage bands to Grammy winners, Bandzoogle powers the websites for thousands of musicians around the world.
Plans start at just $8.29/month, which includes hosting and your own free custom domain name. Go to Bandzoogle.com to start your 30 day free trial. Use promo code "robonzo" to get 15% off the first year of any subscription.