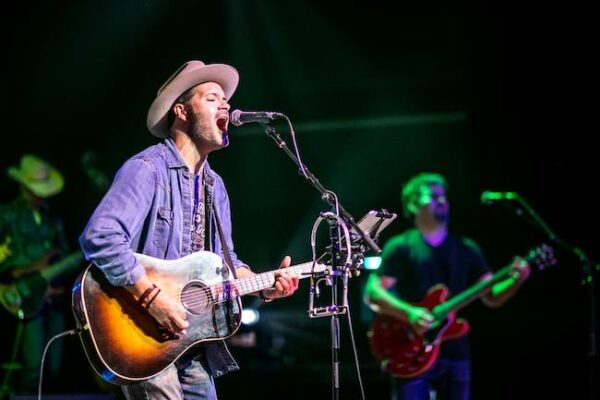 One the best ways to get good musician gigs is by building good relationships. The primary theme of this episode is relationships.
This is the second installment and re-release of The Unstarving Musician's Guide to Getting Paid Gigs. This episode is dedicated to chapters three and four, which are among the first few podcast episodes I ever recorded.
I also share a big announcement. If you need a little help and guidance moving the proverbial needle in your musician journey, tune in! You'll learn about a special offer related to the big announcement. Intrigued? Be sure to listen before June 30th, or check out the link in the MENTIONED IN THIS EPISODE section below.
Episode Highlights (what you'll learn)
Why I wrote The Unstarving Musician's Guide to Getting Paid Gigs
My personal experience working with multiple bands — the good and bad
The benefits of building a positive relationship with your bandmates, audiences, and venues
The advantages of working with multiple bands
How to build a good relationship with the people around you
What a Russian guy taught me about schmoozing
How networking at wineries with my wife played into getting gigs
3 Key Points
Building good relationships with your bandmates, audiences, and venues pays big dividends toward getting good gigs.
Working with multiple bands is like hiring a sales team. It helps you build connections you can leverage for years.
Networking with other musicians and at venues will work in your favor. Schmooze and make some new friends!
Tweetable Quotes
Performing live offers a different kind of benefit from personal practice time and band practice. — Robonzo
Make your bandmates look good and you'll always get the call for gigs. — Robonzo
Play [music] with people you respect and enjoy hanging out with and you'll work well together.  — Robonzo
MENTIONED IN THIS EPISODE









MUSICIAN RESOURCES

This episode is brought to you by Bandzoogle.
From garage bands to Grammy winners, Bandzoogle powers the websites for thousands of musicians around the world.
Plans start at just $8.29/month, which includes hosting and your own free custom domain name. Go to Bandzoogle.com to start your 30 day free trial. Use promo code "robonzo" to get 15% off the first year of any subscription.
[Full Disclosure: This post contains affiliate links. If you purchase products using these links, I'll earn a small commission at no extra cost to you. Thanks for your support!]