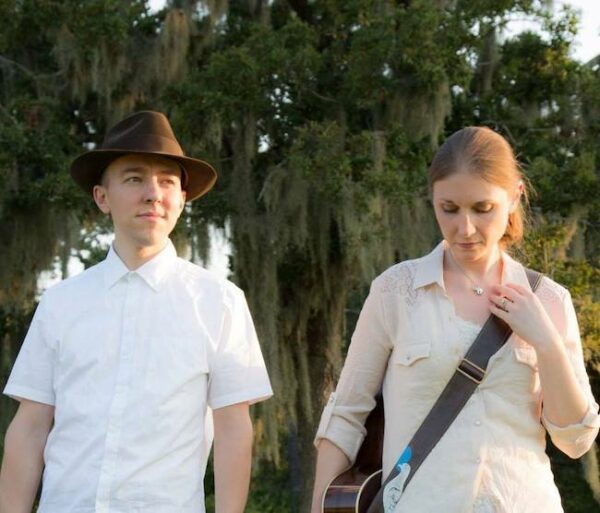 Staying creative and nurturing a music community is part of life on the road for Crystal and Pete Damore of Ordinary Elephant. This is their second appearance on the podcast, which was a great opportunity to talk about their recent Kickstarter campaign, their new album Honest, and more.
Episode Highlights
In addition to finding out what they've been up to since our last talk, I also discuss the following with Crystal and Pete.
The evolution of their life on the road
The development of the upcoming Ordinary Elephant tour
Their criteria for attending a conference
How Crystal and Pete handle (or avoid) periods of writer's block
The benefits of writer's groups and songwriting workshops
How to build a community around your music
3 Key Points
Create a lifestyle (and tour) that works for you.
Give yourself the time you need to be creative and don't feel guilty about it.
Take the time to build and nurture your community.
Tweetable Quotes
"Even if it doesn't always feel like we're writing [a great song], it keeps those mental muscles going. It keeps you in a habit." – Pete Damore

"The mentality of you have to be busy to be productive – it's not true." – Crystal Damore

"As long as you keep learning, that's a good way to fight becoming stagnant." – Pete Damore

"Your email list is the only sure way that you know you'll reach people." – Crystal Damore
Mentioned in this Episode
Unstarving Musician Patreon page
Patreon is a bit like Kickstarter, but instead of culminating in one large project, it's a way of crowdfunding ongoing creative endeavors. Patreon also serves as a community site where supporters can communicate and discuss new creations.
Become a Patron!









Musician Resources

This episode is brought to you by Bandzoogle.
From garage bands to Grammy winners, Bandzoogle powers the websites for thousands of musicians around the world.
Plans start at just $8.29/month, which includes hosting and your own free custom domain name. Go to Bandzoogle.com to start your 30 day free trial. Use promo code "robonzo" to get 15% off the first year of any subscription.
[Full Disclosure: This post contains affiliate links. If you purchase products using these links, I'll earn a small commission at no extra cost to you. Thanks for your support!]