[Updated 19 Jan 2021]
If you've been playing an instrument for a while, you can imagine how much online instruction has changed. I laugh when I think back to my teen years and the resources that were available then versus now. First it was YouTube, but now there are a plethora of learning apps, live lessons and prerecorded courses. It's mind blowing really.
I take an occasional look at what's happening with learning sites for drummers (and guitar players), but I'm just one person. Thank goodness people are actually reading this, and letting me know about resources they like. In this update, I've added a new category for recording and producing, as well as a fresh post from Beginner Guitar HQ.
The Cirelli School of Music
Liz Cirelli has made multiple appearances on the Unstarving Musician podcast. From our very first conversation, it was evident that she's passionately obsessed with recording and production. As a music artist she has ventured into genres and mediums to include DJ'ing, producing, composing, singing, writing, and more. Her credentials run as deep as her passion for creating music. Her course is for people who want to learn more about music production, or refine their studio skills.
Beginner Guitar HQ
The kind folks at Beginner Guitar HQ want to help you "become a better guitar player with simple, easy to follow guitar tutorials and reviews." They were featured in our last update with a post titled "A Comprehensive Guide on How to Choose a Guitar." In this update, we wanted to share with you a great piece on how to improve your solos.
How to Improve Your Guitar Solos
Beginner Guitar HQ contributor Ray Beck's comprehensive guide on how to choose a guitar. The guide includes 15 factors to consider, according to science. While I  confess to not having read the entire article, a quick preview impressed me. It appears to be packed with practical tips and advice. Check it out for yourself and let me know what you think in the comments below.
How to Choose the Best Guitar, 15 Factors to Consider According to Science
Building a Business Around a Love of Harmonica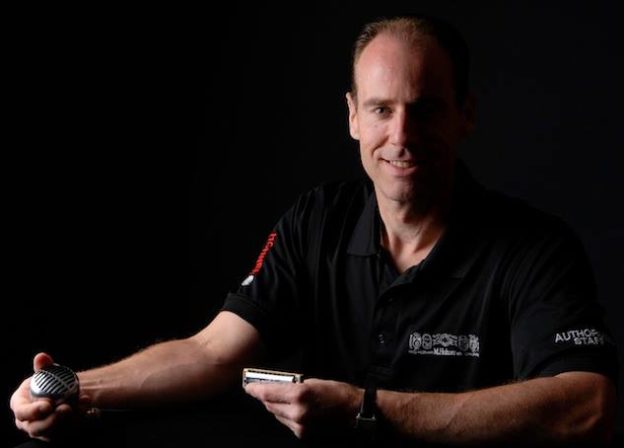 Another update I'd like to share is that David Barret, who I featured in this post long before I knew him personally, was recently featured on my podcast. It was one of the best interviews I've done so far, and the first to feature a live performance.
Hear my conversation with David Barrett
How things have changed
When this post was originally written, I'd spent the afternoon scouring the web for drum lesson websites, and noted that it wasn't all that easy to find ten good drum lesson sites.  Back then, it was my impression that curating top-10 lists was great for blogging.  Not really sure it was all it was cracked up to be, but I still thought that online drum and music education would be worth exploring again, almost 10 years later.  Oh by the way, remember MySpace?  I actually included it in my original search in 2008.  Again, how things have changed.
My criteria for music lesson websites
My original criteria for drum lesson websites was that they…
Offered good quality videos
Easy to navigate
Included some free content
Seems like a good set of criteria still.  However, today I would add some measure of quality for user experience and customer service for online music lessons sites.
In looking back at my original list, I'm amazed at what made the cut.  Many of the originals on my list are no more.  Some are in the throws of eventual death.  Fortunately, there's so much to choose from now, with tons of free content and higher quality subscription based content.
I'm personally a MikesLessons.com student subscriber.  Mike Johnston and company have put together what I consider to be a music family, and I've been a subscriber for three or more years (I've lost track).  Even his site and content has come a long way.  Besides being an super passionate educator, I really appreciate Mikes entrepreneurial spirit.  Needless to say, he belongs somewhere at the top of my revised list.
Next on my list is Drumeo, also connected to DrumLessons.com.  These guys feature a slew of quality drummer instructors, many or most of whom are celebrity.  On the outside, it looks like they offer a truly high quality experience, and I'm happy to see this, having watched some of their instructors back in 2008.  The hard work has paid off, and we the consumers are the beneficiaries.
YouTube far and away most popular among musicians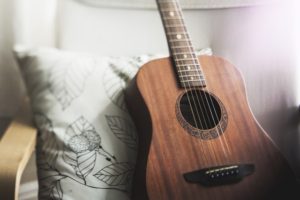 I polled a number of musician friends and peers on what their favorite learning sites are, and YouTube was far and away the most popular response.  One of the more interesting replies I got, from a drummer of course.  He tells me that he'll search a groove like "shuffle" within YouTube.  I'd never even thought of this, but can imagine the shuffle rabbit hole that opens up by doing so.
Here are some other resources people shared with me.
JustinGuitar.com – Justin Sandercoe started posting content on YouTube back in 2006 and has since amassed a library hundreds of lessons deep.  He's got some nice testimonials, and the best part is, it's free.  Justin does however ask for donations–totally fair.
GuitarMasteryMethod.com – Founder Charlie Wallace has created a respectable body of both free and reasonably priced paid content.  You'll also find great testimonials here, and the whole online experience looks pretty good.  He event touts a support team.
David Barrett's BluesHarmonica.com – This site features quality learning content and a very reasonable monthly subscription plan.  Barrett has leveraged multiple instructors and pros to put together what I hear is a great learning resource for harmonica players.
Coursera.org – When a friend mentioned Coursera, I thought of course (no pun intended). Courses are offered by top instructors from top universities and educational institutions.  Prices vary by the course, but what a fantastic resource for musicians.
A couple of searches helped me find what appear to be great sites for lessons in voice, bass and piano; and I'm sure there's much more.  I'm also confident that I could write for days on this topic, and may do just that.  Perhaps this is an area worth delving into on my forthcoming podcast.  Stay tuned.