Also available on iTunes, Stitcher & Google Play Music
In this episode, I chat with Nashville based country singer songwriter Alyssa Trahan. She and I were introduced by another Nashville singer songwriter, Mira Goto (episode 13). I must admit that I'm blown away by how much Alyssa has accomplished, and by the amount of expertise she's amassed at the young age of 22. She's driven, smart, and talented. I suspect she's going to do big things in country music, despite the droves of talented people with whom she's forced to compete.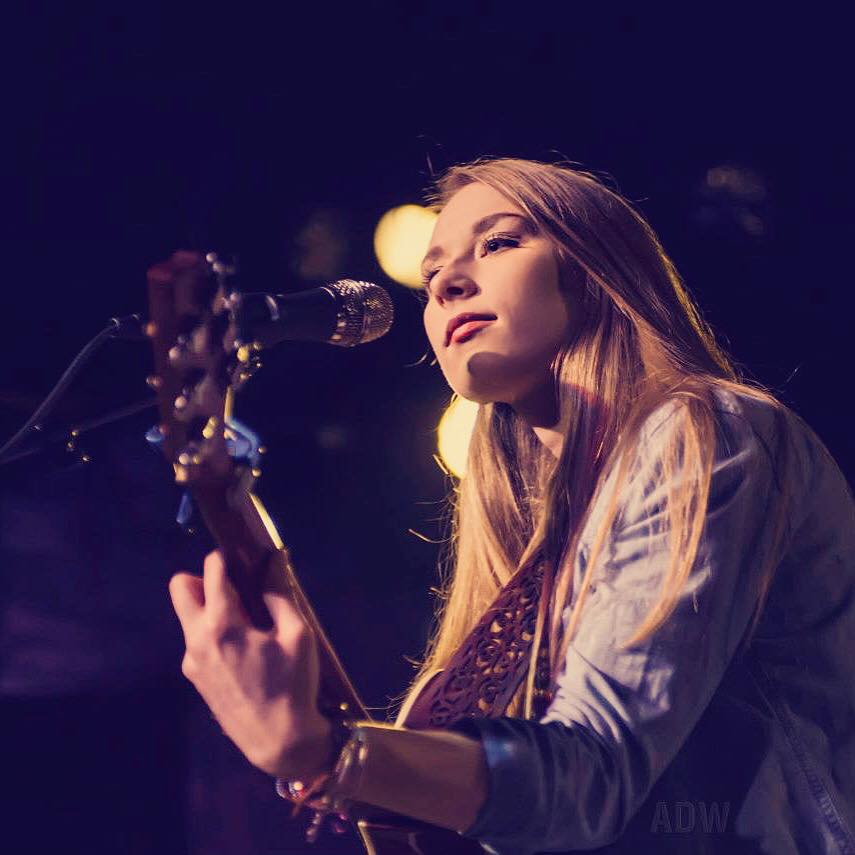 I got to some firsts in terms of topics for the podcast, including sponsorships and an enlightening perspective on gigging in and around Nashville. We also touch on her endorsement with Breedlove Guitars. In some regards Alyssa's not doing anything incredibly unique where the business of her music is concerned. She is, however, very methodical and thoughtful in the way she's getting things done. As you listen to our conversation, you'll hear what I mean.
Alyssa shares her story on getting to Nashville from her home in New York, a journey that began with a cleverly orchestrated family vacation. She also explains how her visits went from vacation to business, and why she knew she'd live there someday. She recorded and co-produced her latest single Pickle Jar at Sound Emporium in Nashville, but not in its entirety. In fact, after recording it she took the track home, edited it, recorded vocals, sent it off for mastering, and approved the final mix. She's been doing things this way since she was 16, and shared with me that her involvement in the recording process came about because of a bad studio experience long ago. While she did obtain a degree in audio engineering, she's mostly self taught.
We backed into the topic of sponsorships when I asked about Yummies coffee (my research told me that she was a big fan). The coffee comes from Yummies Frozen Yogurt, who sponsored Alyssa's Over You video. This was her first sponsorship, and it all happened because of her relationship with Yummies as a customer and friend. It was also a first for Yummies. As if that wasn't impressive enough, Alyssa also scripted the video, with a list of shots and props, showed Yummies what she needed, and then simply asked what they'd be comfortable with. Check out the video below to see the end result.
Judging from our conversation, Alyssa's music business network has been a valuable resource. She was very gracious in sharing her knowledge during this interview, and I suspect she's very much as gracious in paying it forward to her circle of friends.
We also talk about her recent GoFundMe campaign, merchandising, her views on marketing, income streams, why she doesn't gig much in Nashville proper, and lessons she's learned from the music business. She refers to the business as a beautiful struggle, and sees it as a triangle of Talent, Passion and Money.
Please enjoy my conversation with this all-around music entrepreneur.
Show Notes
Mira Goto, Episode 12
Pickle Jar on Spotify
Sound Emporium
Pro Tools
Yummies Frozen Yogurt
Breedlove Guitars
Over You music video
Hoselton Chevrolet 
AlyssaTrahan.com
The Unstarving Musician Resource Page
Looking for more gigs? Check out my book The Unstarving Musician's Guide to Getting Paid Gigs to learn the methods and tactics I used to play as often as I wanted, with people I admired and respected.