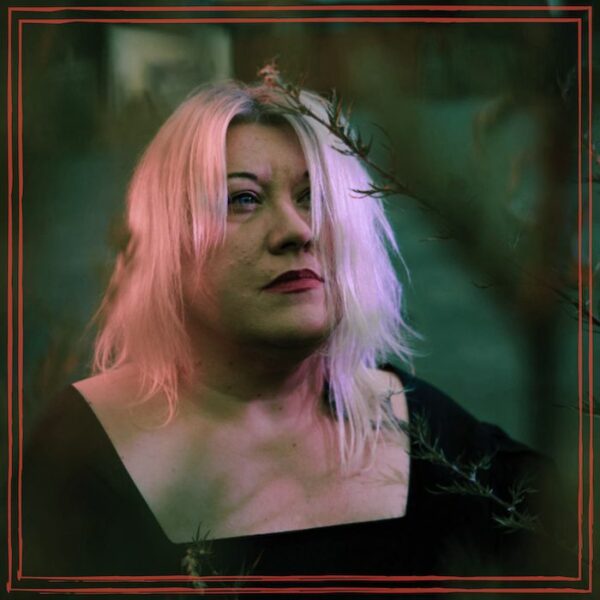 JJ Lovegrove refers to herself as the dark dream pop sidekick to Minus Cube. The Nottingham, England-based songwriter has a new collaboration with Minus Cube, which dropped very recently. You can check it out on Bandcamp and other music platforms.
The new album is titled "The Lines We Leave Behind" and is Lovegrove's first full-length album. She previously released a series of singles and the EP "things Only THE daRk knows," much of which was in collaboration with Minus Cube.
In this conversation, JJ (aka Judi) talks about her new album and the forthcoming complimentary film, navigating untruths and loss, the changed landscape of touring, identifying as a performer first, the deep connections she's made on Twitter (X), fighting the Spotify algorithm, and more. 
Judi is so much fun to speak to and she has the voice of a dark angel. Find all of JJ Lovegrove's music and more at JJLovegrove.com. 
Enjoy my conversation with JJ Lovegrove on Apple Podcasts and all the other podcast places.
Support the Unstarving Musician
The Unstarving Musician exists solely through the generosity of its listeners, readers, and viewers. Learn how you can offer your support by visiting our Crowd Sponsor page at UnstarvingMusician.com/CrowdSponsor
This episode of the was powered by Liner Notes.
Learn from the hundreds of musicians and industry pros I've spoken with for the Unstarving Musician on topics such as marketing, songwriting, touring, sync licensing and much more. Sign up for Liner Notes.
Liner Notes is an email newsletter from yours truly, in which I share some of the best knowledge gems garnered from the many conversations featured on the Unstarving Musician. You'll also be privy to the latest podcast episodes and Liner Notes subscriber exclusives.
Sign up at UnstarvingMusician.com. It's free and you can unsubscribe at anytime.
This episode was recorded using the Shure MV7X
I use Shure microphones for my podcast and drum recording setup and absolutely love them!
Check out deals on the Shure SMV7X using the link below.
Shure MV7X XLR Pro Quality Dynamic Mic for Podcasting & Vocal Recording
This episode is powered by Podcast Startup
If you feel you need a little help getting your podcast started, Podcast Startup is for you. Podcast Startup is a program designed for new podcasters. Did you know that most podcasts don't make it past their first few episodes. That's right, they start, they stall, and then they die. Sustaining a podcast ain't easy. It's a commitment. Lack of planning and misaligned expectations are a recipe for a fast burnout and fade-out for podcasters. This is exactly the kind of thing Podcast Startup was designed to help with.
If you're intrigued, if you want to start a podcast the right way, go to UnstarvingMusician.com/PodcastStartup to learn more.
This episode was powered by Music Marketing Method
Music Marketing Method was created by my good friend Lynz Crichton. It's a program for independent musicians looking to grow their music career. I'm in the program and I'm learning tons! I'm growing my fan base and learning about many ways that I'll be earning money in the new year. It's also helping me grow this podcast. How cool is that?
To lean more and find out if Music Marketing Method can help your music career, visit UnstarvingMusician.com/MusicMarketing.
This episode was powered by Bandzoogle

From garage bands to Grammy winners, Bandzoogle powers the websites for thousands of musicians around the world.
Plans start at just $8.29/month, which includes hosting and your own free custom domain name. Go to Bandzoogle.com to start your 30 day free trial. Use promo code "ROBONZO" to get 15% off the first year of any subscription.
Mentions and Related Episodes
214 JJ Lovegrove – Cracking the codes of social media and playlists
273 Minus Cube – Capturing Recording Studio Processes, Maintaining the Joy of Making Music, Ongoing Journey of Learning Production, Recording Studio Setup, Collaborating with JJ Lovegrove
JJ Lovegrove with Minus Cube on The Cut Music Podcast
Stay in touch!
Leave voice feedback on Robonzo's Speakpipe page
Resources
The Unstarving Musician's Guide to Getting Paid Gigs, by Robonzo
Music Marketing Method – The program that helps musicians find fans, grow an audience and make consistent income

Bandzoogle – The all-in-one platform that makes it easy to build a beautiful website for your music
More Resources for musicians
Pardon the Interruption (Disclosure) 
Some of the links in this post are affiliate links. This means I make a small commission, at no extra charge to you, if you purchase using those links. Thanks for your support!