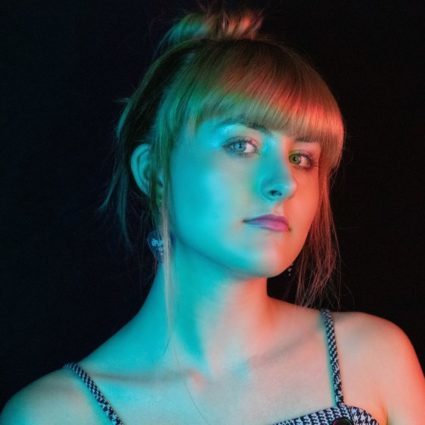 Chloe Collins is a singer songwriter based in Nashville. She's not your typical 19-year old. From New York, Chloe moved to Nashville in her early/mid teens to immerse herself in music and the Nashville scene. She's a seasoned performer and recording artist having played some very noteworthy venues, including The Bluebird Cafe in Nashville, the Opry City Stage and The Bitter End in New York, and the House of Blues in New Orleans.
Chloe is now learning how to be a performing artist amidst a pandemic. Although she built an amazing social following and community, she confesses that the whole live streaming thing is new and challenging. She anticipates that recording is about to become a challenge for her as well. It seems to me that she takes every challenge head on, with little fear.
Her latest release Didn't Want You is an exploration in new sounds for Chloe and she is hoping to dive deeper with it in future recordings.
Episode Highlights
We start by talking about her vinyl collection (05:15) and go on to discuss:
(10:10) Being a young performer in 21+ venues
(12:25) Her experience at the Whiskey Jam and Nashville Tour Stop
(18:11) Working with a publicity agency
(19:40) Having her music featured in film and TV
(27:20) How she is approaching performing during COVID-19
(35:30) Putting your fears into perspective
(40:02) Assembling a band and collaborative songwriting
Quotable
"Sing what you feel, write what you feel and the right show will come along."
—Chloe Collins

Mentioned in this Episode
Support the Podcast
The Unstarving Musician exists solely through the generosity of its listeners, readers, and viewers. Visit our Crowd Sponsor page to learn how you can offer your support.
MUSICIAN RESOURCES
Visit my Resources page for more musician resources.
Pardon the Interruption (Disclosure) 
Some of the links in this post are affiliate links. This means I make a small commission, at no extra charge to you, if you purchase using those links. Thanks for your support!

This episode is brought to you by Bandzoogle.
From garage bands to Grammy winners, Bandzoogle powers the websites for thousands of musicians around the world.
Plans start at just $8.29/month, which includes hosting and your own free custom domain name. Go to Bandzoogle.com to start your 30 day free trial. Use promo code "robonzo" to get 15% off the first year of any subscription.