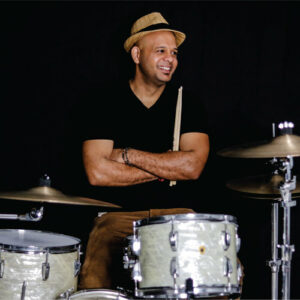 Joshua Van Ness is a singer-songwriter, guitarist, drummer and native of New Jersey. To say that he has diverse interests and talents would be putting it mildly. Joshua is a regularly gigging artist racking in over 170 shows in 2019 alone.
Joshua is intentional in how he carves his music career, keeping in mind that he has a day job and a family to add into the mix. We talk about the strategy behind his goal setting, how he goes about getting better gigs, better paying gigs, and gigs opening with some of his heroes.
Episode Highlights
We start by talking about his 2019 milestones and achievements. We then go on to discuss:
How endorsements have played into the growth of his career
Balancing steady gigs, a day job and a family
The importance of promoting your events & fellow musicians
The business of working with multiple bands
Goal setting for 2020
Key Points
Get intentional with your goals
Balance your enjoyment of the work and the business of making a reasonable income.
Quotable
"When it's documented, it is there for you to check back on.How many things throughout the day do you not come back to because of other responsibilities? There's something about it actually being in black and white where it's always there to come back to as a constant reminder."—Joshua Van Ness

"There's a million things that go into being a working musician. [Social media] is just one of them and you have to balance it. It's important to keep perspective."—Joshua Van Ness
Mentioned in this Episode
The Unstarving Musician is committed to sharing the best tips and information of other music professionals to help musicians do more of what they love – make music. Our weekly podcasts features in depth discussions with musicians and music space professionals discussing music creation, marketing, and business tips. All this is made possible by the contributions of individuals like you in our shared community who love making music.
Become a Patron!
Patreon is a bit like Kickstarter, but instead of culminating in one large project, it's a way of crowdfunding ongoing creative endeavors. Patreon also serves as a community site where supporters can communicate and discuss new creations.









MUSICIAN RESOURCES

This episode is brought to you by Bandzoogle.
From garage bands to Grammy winners, Bandzoogle powers the websites for thousands of musicians around the world.
Plans start at just $8.29/month, which includes hosting and your own free custom domain name. Go to Bandzoogle.com to start your 30 day free trial. Use promo code "robonzo" to get 15% off the first year of any subscription.
*Full Disclosure: This post contains affiliate links. If you purchase products using these links, I'll earn a small commission at no extra cost to you. Thanks for your support!