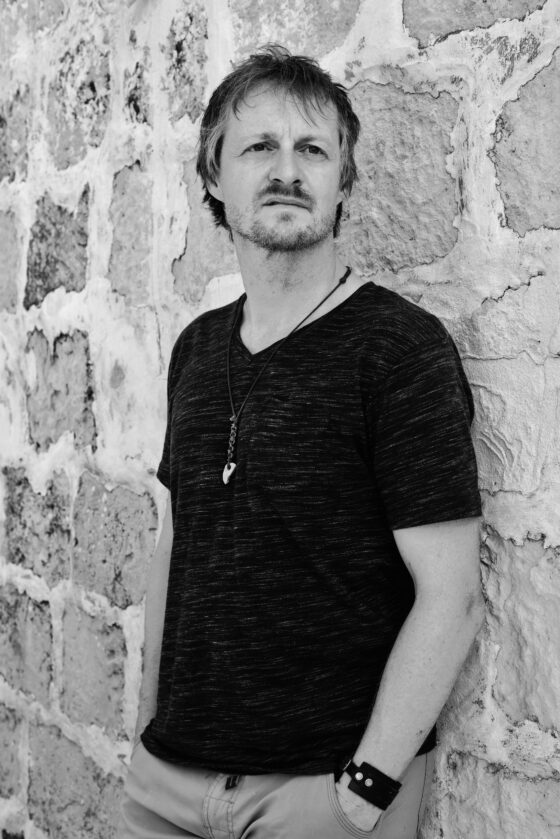 Marc Phoenix aka "Mawk", has worked extensively as a producer in Los Angeles with compositions that would do well on radio and which were featured on Blood Diamond, Little Miss Sunshine, Sex & the City, Charmed, Scrubs, among others. He has produced a number of noteworthy artists including Celine Dion, Alice Cooper, Nelly Furtado, Enya and Peter Gabriel. Mawk received a master's degree in classical guitar and pedagogy from the University of Zurich and then studied Jazz & songwriting at the Berklee College of Music which is the largest independent college of contemporary music in the world.
With his extensive background, Mawk has decided to now focus on his own music and performing, which I happened upon in YouTube.  I believe that initial find was a recording of the same track we'll feature in this episode, which is from his debut solo release "This is the Sound".
Mawk currently resides in Malta, a fellow expat like your truly.  In the interview we talk about one of the opportunities in today's new music business and the transition from a studio based career to one of being an independent artist.  Mawk also reflects on celebrating the small wins and the struggles that get you there.  I learn he got the nickname Mawk through friends who also made fun of his accent and that his fascinating music journey began in Switzerland.
Episode Highlights
We start by talking about what took Mawk to Malta and go on to discuss:
How Mawk got into house concerts in L.A.
Moving into electronic music and remixes of popular songs
Learning to make the challenges enjoyable
Dissecting the energy of desire
YouTube videos to educate your audience
Key Points
Focus on micro-milestones and successes along the way.
Mindset is everything – learn how to adapt it as needed.
Quotable
"Build up slowly, be patient, celebrate little successes daily. It doesn't matter where you are, even if you have number one hits, because you have to build up again and again."
—Mawk Phoenix

"You get better out of necessity."
—Mawk Phoenix
Mentioned in this Episode
The Unstarving Musician is committed to sharing the best tips and information of other music professionals to help musicians do more of what they love – make music. Our weekly podcasts features in depth discussions with musicians and music space professionals discussing music creation, marketing, and business tips. All this is made possible by the contributions of individuals like you in our shared community who love making music.
Patreon is a bit like Kickstarter, but instead of culminating in one large project, it's a way of crowdfunding ongoing creative endeavors. Patreon also serves as a community site where supporters can communicate and discuss new creations.









MUSICIAN RESOURCES

This episode is brought to you by Bandzoogle.
From garage bands to Grammy winners, Bandzoogle powers the websites for thousands of musicians around the world.
Plans start at just $8.29/month, which includes hosting and your own free custom domain name. Go to Bandzoogle.com to start your 30 day free trial. Use promo code "robonzo" to get 15% off the first year of any subscription.
*Full Disclosure: This post contains affiliate links. If you purchase products using these links, I'll earn a small commission at no extra cost to you. Thanks for your support!