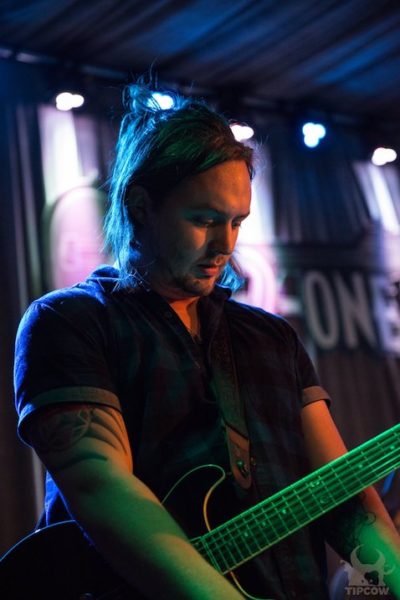 SHAPESCENES is a reference to synesthesia. My guest in this episode is Chase Anderson, lead singer and guitarist for the Austin band SHAPESCENES. Chase says when he was a kid listening to music, he could close his eyes and see notes, tones and chords as specific complex shape and color combinations. He referred to those visuals as shape scenes. With age and expanding music knowledge, this experience faded.
Synesthesia clearly gave way to a great deal of talent. As a live band SHAPESCENES has been described by many as a wall of sound. Their forthcoming release Empyrean Heaven is an impressive blend of modern sound and a throwback to the late 80's and early 90's sound of post-punk and new wave.  The band has definitely hit a stride. The official release of the EP just around the corner at the time of our interview.
Our conversation covers touring, PR, releasing new music, marketing, the evolution of SHAPESCENES, some of Chase's favorite Austin venues, and his life as a pro musician. On a very personal note, we also touch on Chase's experience with mental health struggles and the Austin organizations that helped him. Today he holds a great deal of compassion and concern for mental health among musicians and people in general. I'm grateful for his willingness to discuss the issue. Hopefully this part of our chat makes for good listening at just the right time for some of you. Today Chase says he's in one of the best places in his entire life. Lucky Austin. Lucky us.