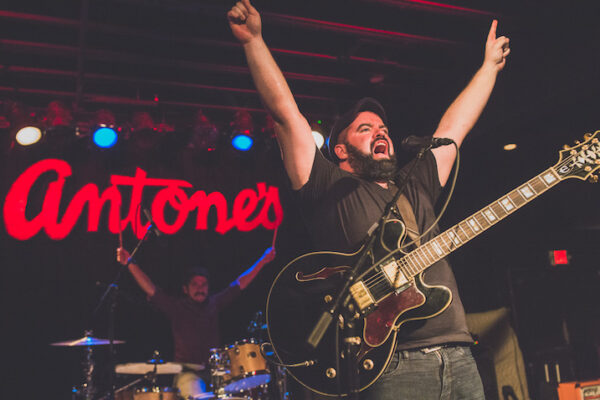 Brian Wolff is lead singer and guitarist for Austin based rock band Fair City Fire. Our conversation covers Brian's start in the music scene of Binghamton NY to his immersion in the Austin music scene. He shares lessons learned from touring, podcasting, college, business and marketing. His band's latest release is Shake Your Bones (see show notes below). The title track is featured at the end of the episode.
A highlight of our conversation is Brian's take on marketing. I'm always expecting musicians to tell me about some sophisticated marketing hack, but Brian offers his insights on relationship marketing. Just another reminder that old-school marketing still delivers a big impact for musicians.
Given that Brian and I are both fans of Ray Prim and the fact that I love rock bands, this was an exciting conversation for me. I suppose the podcast needs to feature more rock artists.
Please enjoy!
Mentioned in this Episode
The Linda – WAMC's Performing Arts Studio
Fair City Fire
Humans of San Antonio
Support the Podcast
The Unstarving Musician exists solely through the generosity of its listeners, readers, and viewers.
Visit our Crowd Sponsor page to learn how you can offer your support.
MUSICIAN RESOURCES
Visit my Resources page for more musician resources.
Pardon the Interruption (Disclosure) 
Some of the links in this post are affiliate links. This means I make a small commission, at no extra charge to you, if you purchase using those links. Thanks for your support!

This episode is brought to you by Bandzoogle.
From garage bands to Grammy winners, Bandzoogle powers the websites for thousands of musicians around the world.
Plans start at just $8.29/month, which includes hosting and your own free custom domain name. Go to Bandzoogle.com to start your 30 day free trial. Use promo code "robonzo" to get 15% off the first year of any subscription.