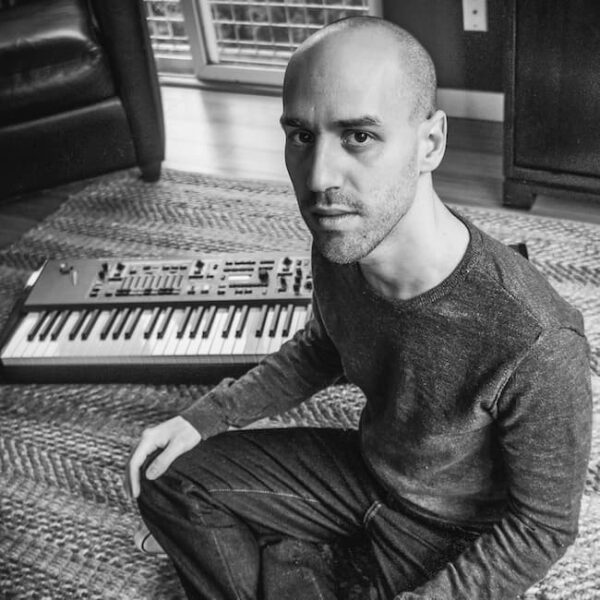 In this episode I speak with instrumentalist, vocalist, producer and songwriter Glasys on igniting creativity and restarting a music career.  We begin by discussing his immigration from Israel to Portland, Oregon and the process of discovering a new local music scene.  He also provides insight into the pivotal moments that lead to his touring and recording with Todd Rundgren.
I discovered Glasys while listening to the Music Business Hacks podcast.  As I learned his story, I felt a shared experience related to his move from Israel to Portland, and the impact on your music career. In my case the move was from Texas to California, and ultimately to Panama.
In the interview, Glasys talks about how he grew his audiences through posting videos on Reddit, and more. We also listen to People from his latest album, Defective Humanity.
Episode Highlights
Glasys and I start by discussing his two albums and the different approaches he took creating them. Other topics include:
How he came to work with Todd Rundgren
His move from Israel to Portland, Oregon
Diving into the open mic scene in a new city
Growing his YouTube channel
Common traits of successful artists
Organizing a solo tour
Experimenting with different instruments
The technical details of creating your own videos (we discuss specific equipment)
Collaborating with T-Pain
Key Points
Get out of your comfort zone. It's important to try new things, ways to promote your music, styles, etc.
Find a balance and avoid burnout.
Quotable
"I get kind of bored if I stick to my comfort zone. I enjoy challenging myself. You have to challenge yourself just the right amount so it's not too overwhelming."
—Glasys

"I think the art suffers if you just keep repeating yourself."
—Glasys
Mentioned in this Episode
Related Episodes
The Unstarving Musician is committed to sharing the best tips and information of other music professionals to help musicians do more of what they love – make music. Our weekly podcasts features in depth discussions with musicians and music space professionals discussing music creation, marketing, and business tips. All this is made possible by the contributions of individuals like you in our shared community who love making music.
Become a Patron!
Patreon is a bit like Kickstarter, but instead of culminating in one large project, it's a way of crowdfunding ongoing creative endeavors. Patreon also serves as a community site where supporters can communicate and discuss new creations.









MUSICIAN RESOURCES

This episode is brought to you by Bandzoogle.
From garage bands to Grammy winners, Bandzoogle powers the websites for thousands of musicians around the world.
Plans start at just $8.29/month, which includes hosting and your own free custom domain name. Go to Bandzoogle.com to start your 30 day free trial. Use promo code "robonzo" to get 15% off the first year of any subscription.
*Full Disclosure: This post contains affiliate links. If you purchase products using these links, I'll earn a small commission at no extra cost to you. Thanks for your support!