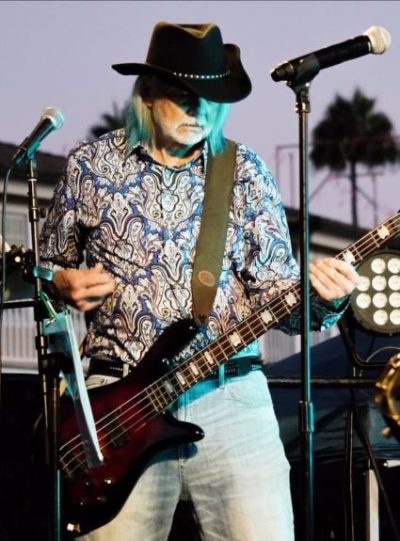 Dave De Carion is a longtime friend from the San Francisco Bay area. He became a student musician of one of my bandmates and was soon leading his own cover band Severe Pleasure. Recently Dave got stuck in Hawaii given travel restrictions from the pandemic and has been looking at gig prospects on the island.
Dave markets to a great personal network, consistently books gigs for his band, and is always giving thought to how he can get even better gigs. We dive into tried and true marketing methods to stand out from all the other bands pitching to booking agents, why certain promotional materials work better than others, and the attitude of giving more than you get.
Episode Highlights
We start by talking about recently getting stranded in Hawaii (08:10) and go on to discuss:
(15:25) Learning bass later in life
(22:00) Tips for distinguishing your band to venues
(28:25) Pitching to booking agents
(37:00) The future of the band following reopening
(46:15) Giving more than you get
Mentioned in this Episode
Support the Podcast
The Unstarving Musician exists solely through the generosity of its listeners, readers, and viewers. Visit our Crowd Sponsor page to learn how you can offer your support.
MUSICIAN RESOURCES
Visit my Resources page for more musician resources.
Pardon the Interruption (Disclosure) 
Some of the links in this post are affiliate links. This means I make a small commission, at no extra charge to you, if you purchase using those links. Thanks for your support!

This episode is brought to you by Bandzoogle.
From garage bands to Grammy winners, Bandzoogle powers the websites for thousands of musicians around the world.
Plans start at just $8.29/month, which includes hosting and your own free custom domain name. Go to Bandzoogle.com to start your 30 day free trial. Use promo code "robonzo" to get 15% off the first year of any subscription.