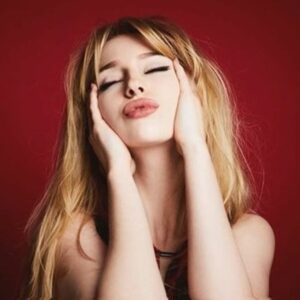 Kendall Rucks is highly influenced by the fashion and vibe of the 60s and 70s, has roots in 80s and 90s rock, and she loves LA. Inspired by Fiona Apple's Tidal album, Kendall's big goal is to create an album that tells a story, while balancing the current single release strategy that is successful in the current industry.
Kendall grew up in Florida, but now calls LA home as she works both as a solo artist and with her band, The Zodiac Mafia. Known for her powerful vocals, Kendall juggles multiple projects, infuses several genres and consciously works to create a strong brand identity.
Episode Highlights
We start by talking about her singles release strategy (05:09) and go on to discuss:
(09:26) Her upcoming gig at Okeechobee Fest
(13:10) The impact of a management company on her career
(19:01) Advice for aspiring artists to get support
(20:45) How to develop your brand identity
(25:30) The origin of her appreciation for rock music
(29:45) Her time at the Musicians Institute
Quotable
"You can be talented, you can have great music, but if you don't have an identity that sets you apart from others you don't have a product."
—Kendall Rucks
Mentioned in this Episode
Support the Podcast
The Unstarving Musician exists solely through the generosity of its listeners, readers, and viewers. Visit our Crowd Sponsor page to learn how you can offer your support.









MUSICIAN RESOURCES

This episode is brought to you by Bandzoogle.
From garage bands to Grammy winners, Bandzoogle powers the websites for thousands of musicians around the world.
Plans start at just $8.29/month, which includes hosting and your own free custom domain name. Go to Bandzoogle.com to start your 30 day free trial. Use promo code "robonzo" to get 15% off the first year of any subscription.
*Full Disclosure: This post contains affiliate links. If you purchase products using these links, I'll earn a small commission at no extra cost to you. Thanks for your support!