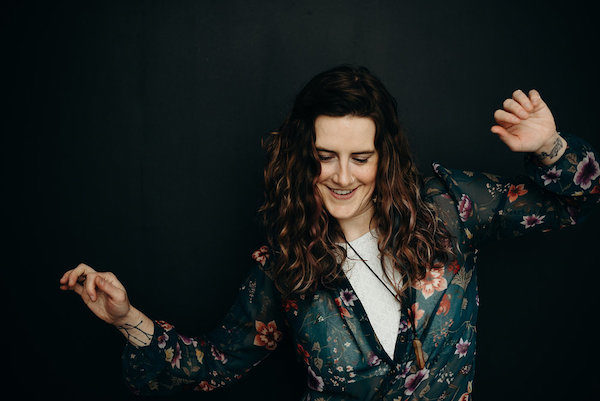 This is a special announcement episode for Unstarving Musician gal pal Lindsay White and Lady Brain Presents. The conversation features Karyn Ann, who will be one of the performing artists for an upcoming Lady Brain Presents listening room event.  (See press release below.) Karyn shares stories about networking on the road, and how new connections landed her a slot at this month's Lady Brain Presents event.
Karyn's voice is said to "beguile the most inattentive bar-goer."  Her singing and songwriting style draws comparisons to Bonnie Raitt, Carole King, Adele, and Brandi Carlile. She is a touring machine.
Lady Brain Presents Press Release
Lady Brain Presents an intimate evening of music at the legendary Lestat's featuring Rebekkah Darling, Karyn Ann, and Julia Sage
Tuesday, September 24, 2019 – On Wednesday, October 9, Lady Brain Presents will host their monthly community gathering at the legendary Lestat's West listening room (3343 Adams Ave San Diego, CA 92116). This month's showcase will feature original songwriting from local Lady Brain Collective members Rebekkah Darling and SDMA-nominated Julia Sage, as well as nationally touring artist Karyn Ann. The all ages event begins at 8pm, and cover is $10 at the door.
Lady Brain Presents organizer Lindsay White shared her thoughts on the importance of supporting and preserving the listening room experience:
"It's a little jarring how we have all become so accustomed to drifting off into the mindless glow of virtual existence. Listening room concerts are a wonderful way for the community to reconnect and engage with local artists and the businesses who showcase them. These spaces are so healing, and these artists are so worthy of the community's full attention."
About the Musicians
Rebekkah Darling: Accompanied by Paul Tillery on upright bass and backing vocals, Rebekkah Darling plays primarily original blues, pop, and jazz tunes with a fun-loving ukulele twist.
Karyn Ann: This Portland, OR-based nationally touring artist draws comparisons to Bonnie Raitt, Carole King, Adele, and Brandi Carlile. Notable appearances include the legendary Bitter End in NYC, and the Women's Redrock Music Festival alongside Emily Saliers of the Indigo Girls.
Julia Sage: Recently nominated for the Best New Artist SDMA alongside her band The Bad Hombres, Julia Sage inspires fans around the world with honest songwriting, raw performances, and distinct South Americana style.
Mentioned in this Episode
Support the Unstarving Musician
The Unstarving Musician exists solely through the generosity of its listeners, readers, and viewers. Learn how you can offer your support.









MUSICIAN RESOURCES

This episode is brought to you by Bandzoogle.
From garage bands to Grammy winners, Bandzoogle powers the websites for thousands of musicians around the world.
Plans start at just $8.29/month, which includes hosting and your own free custom domain name. Go to Bandzoogle.com to start your 30 day free trial. Use promo code "robonzo" to get 15% off the first year of any subscription.
*Full Disclosure: This post contains affiliate links. If you purchase products using these links, I'll earn a small commission at no extra cost to you. Thanks for your support!