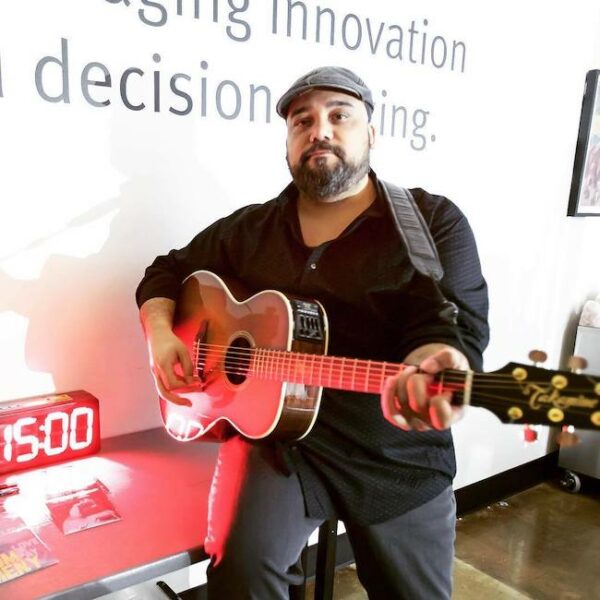 Singer-songwriter Tom Meny knows a thing or two about dealing with rejection and staying creative. In this repeat engagement, Tom and I chat about what to do when faced with rejection, his new podcast, and more.
Episode Highlights
In Tom's previous appearance on the podcast, we talked at length about house concerts. This time around our conversation continues with Tom's thoughts on:
His forthcoming podcast
Dealing with rejection as a musician
On quitting your day job versus paying your bills
Idea generation through writing a song every week
Low-tech ideas for growing your mailing list
Increasing your tips at live events
3 Key Points
Rejection is part of the process. It's okay to grieve, but keep going.
Finish the bad songs; they are a bridge to the great ones.
Learn to employ low-tech creative ways to grow your audience, your mailing list, and your revenue.
Tweetable Quotes
"When you're getting a rejection, it is okay to grieve about it for a while. There's no way to get past that, but just know that others are also experiencing it, and eventually you get something great." –Tom Meny
"You write a hundred songs and four of them might be great. And so, you need to write another hundred to get another four, and that's the way it works. It's like going to the gym for the part of your brain that creates songs." –Tom Meny
Mentioned in this Episode
Patreon is a bit like Kickstarter, but instead of culminating in one large project, it's a way of crowdfunding ongoing creative endeavors.
Patreon also serves as a community site where supporters can communicate and discuss new creations.
Become a Patron!









MUSICIAN RESOURCES

This episode is brought to you by Bandzoogle.
From garage bands to Grammy winners, Bandzoogle powers the websites for thousands of musicians around the world.
Plans start at just $8.29/month, which includes hosting and your own free custom domain name. Go to Bandzoogle.com to start your 30 day free trial. Use promo code "robonzo" to get 15% off the first year of any subscription.
* Full Disclosure: This post contains affiliate links. If you purchase products using these links, I'll earn a small commission at no extra cost to you. Thanks for your support!