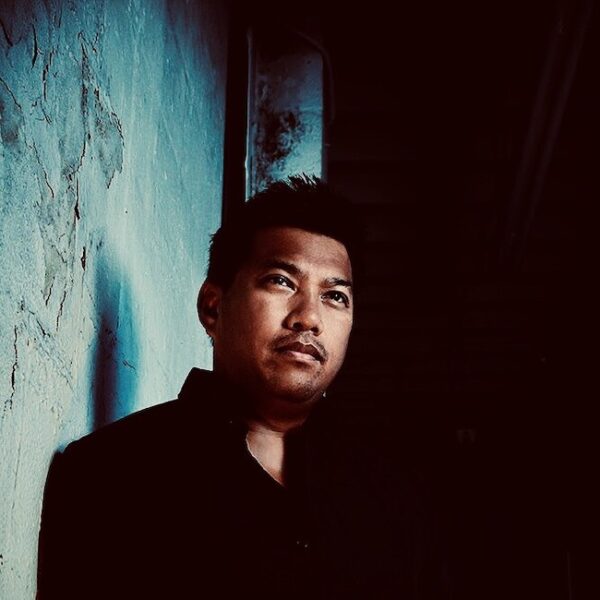 Gabriel Sanchez is the founder, lead singer and principal songwriter for the modern rock band Hope Darling. We're mutual friends of Bruce Wawrzyniak of Now Hear This Entertainment. In fact Bruce introduced us.
When Gabriel and I spoke, Hope Darling had been confirmed as the headliner of Rock The Park on July 1 of 2021 at Curtis Hixon Park in downtown Tampa, Florida. They had also recently headlined a sold out show in Lakeland, Florida. In 2020 Hope Darling was a winning finalist for the Jack Daniels and iHeart Radio National Battle of the Bands. They also performed at South By Southwest in March of 2019. At one point they'd even open up at the 97 Next Next Big Thing concert. The band has also performed at the Seminole Hard Rock Hotel and Casino in Tampa.
Hope Darling was in the studio finishing up a five song EP that was planned for release in late spring or early summer. They had a song placement in Spike Lee's She's Got A Habit series on Netflix. Their success story also includes a nomination by TouchTunes as a national breakout band. That means Hope Darling can be heard on any TouchTunes jukebox around the U.S. Plus Gabriel Sanchez was a winning finalist in the rock category for the song Lifeline in last year's John Lennon Songwriting Competition. We talked about all of this and Gabriel's sentiment that his band never comes in first place. He says they're always a runner up. I think he's okay with that. Second place ain't so bad. Just ask Adam Lambert.
Checkout the music of Hope Darling at HopeDarling.com.
Please enjoy this conversation with me and Gabriel Sanchez of Hope Darling.
Support the Unstarving Musician
The Unstarving Musician exists solely through the generosity of its listeners, readers, and viewers. Learn how you can offer your support.
Mentioned in this Episode
Related Episodes
Resources

This episode is brought to you by Bandzoogle.
From garage bands to Grammy winners, Bandzoogle powers the websites for thousands of musicians around the world.
Plans start at just $8.29/month, which includes hosting and your own free custom domain name. Go to Bandzoogle.com to start your 30 day free trial. Use promo code "robonzo" to get 15% off the first year of any subscription.