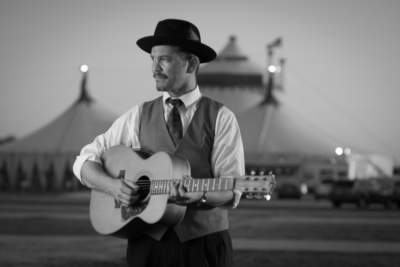 Dean Johanesen first appeared on the podcast almost 100 episodes ago. Dean is a regular performer, so this pandemic has hit him quite hard. Adjusting to the new normal, he pivoted into live stream performances, and I even caught a recent one on StageIt. As his hometown of Sarasota FL begins to reopen, we talk about the hard decision to return to gigging.
We have a conversation about how songwriting and idea tracking has evolved over the years, how he leverages technology, what you can do to improve a live stream performance, and how to create memorable shows for your audience.
Episode Highlights
We start by talking about whether his songwriting process has evolved since last we spoke (06:50) and go on to discuss:
(11:00) Using Google Docs to capture lyric and chord charts
(17:55) Live streaming shows during isolation
(26:50) The pros and cons of Stageit vs. Facebook live
(36:35) Tips to improve your live stream quality
(39:33) Using Reverb Nation
(51:05) Returning to live music in uncertain times
(55:55) Creating visually memorable shows
Quotable
"If I get the inspiration, I really try to open myself up and follow it."
—Dean Johanesen
Mentioned in this Episode
Support the Podcast
The Unstarving Musician exists solely through the generosity of its listeners, readers, and viewers. Visit our Crowd Sponsor page to learn how you can offer your support.
MUSICIAN RESOURCES
Visit my Resources page for more musician resources.
Pardon the Interruption (Disclosure) 
Some of the links in this post are affiliate links. This means I make a small commission, at no extra charge to you, if you purchase using those links. Thanks for your support!

This episode is brought to you by Bandzoogle.
From garage bands to Grammy winners, Bandzoogle powers the websites for thousands of musicians around the world.
Plans start at just $8.29/month, which includes hosting and your own free custom domain name. Go to Bandzoogle.com to start your 30 day free trial. Use promo code "robonzo" to get 15% off the first year of any subscription.