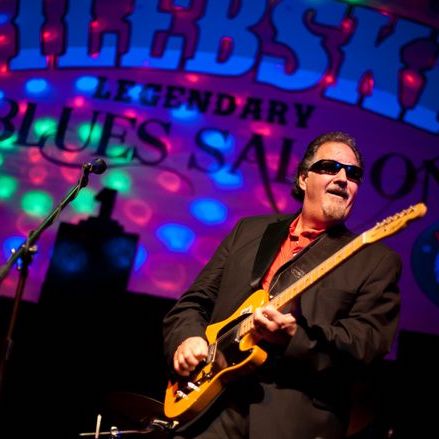 Since 1990 Reverend Raven has opened for B.B King, Gatemouth Brown, Pinetop Perkins, the Koko Taylor Band, Junior Wells, the Fabulous Thunderbirds, Tommy Castro among many others. He and I are acquainted by way of mutual friend The Worldwide West Side Guitar Man Johnny Burgin. Reverend and Johnny have been pals since '99.
We recorded our conversation in November of 2020, during which time I had asked several former guests for their thoughts on personal branding. Johnny Burgin was among those asked and in his reply, Johnny suggested I speak with Reverend.
We had a great conversation about his growing up on the South Side of Chicago, how his stint in the Navy helped him find success with Reverend Raven And The Chain Smoking Alter Boys, how he acquired so many amazing testimonials for the band, life since the pandemic, his predictions for the coming year, and some of the questions I've been asking as research for the 2nd edition of the Unstarving Musician's Guide to Getting Paid Gigs. And a wee bit more.
Mentioned in this Episode
Listening for That Phrase—Johnny Burgin Part 2 (Ep 138)
Support the Podcast
The Unstarving Musician exists solely through the generosity of its listeners, readers, and viewers.
Visit our Crowd Sponsor page to learn how you can offer your support.
MUSICIAN RESOURCES
Visit my Resources page for more musician resources.
Pardon the Interruption (Disclosure) 
Some of the links in this post are affiliate links. This means I make a small commission, at no extra charge to you, if you purchase using those links. Thanks for your support!

This episode is brought to you by Bandzoogle.
From garage bands to Grammy winners, Bandzoogle powers the websites for thousands of musicians around the world.
Plans start at just $8.29/month, which includes hosting and your own free custom domain name. Go to Bandzoogle.com to start your 30 day free trial. Use promo code "robonzo" to get 15% off the first year of any subscription.