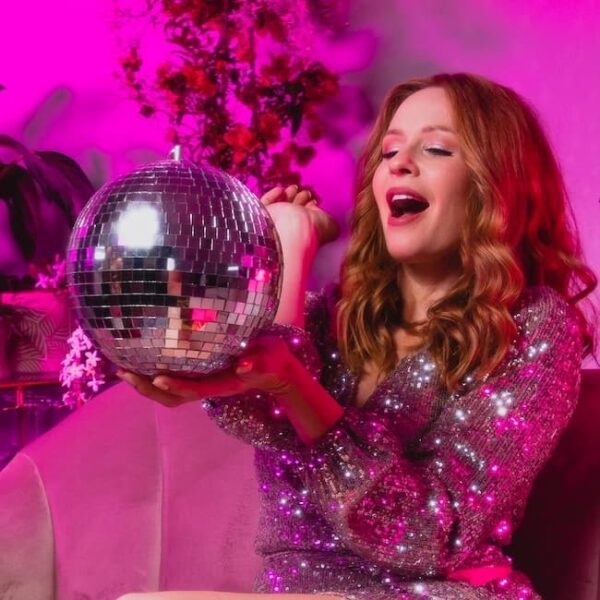 Heidi Webster is a pop singer songwriter, podcaster and business owner bent on positivity. She recently released her 5th single called Neon. The single has a well produced video featuring Heidi doing dance moves in glitter and glam.
Heidi kicked off her solo endeavor during the pandemic. Prior to the pandemic, she was having fun performing in Vegas and dinner clubs as part of a re-imagined Rat Pack vocal ensemble called Lady Luck. She has also since launched the music media production company LightOn Creative. Heidi is also co creator of Pink Lemonade Stand, a podcast that puts a positive spin on life. We discussed the positive nature of her music, her podcast and outlook on life ad nauseam. I told her that her level of positivity makes me sick. But I was kidding–totally. Like she said, if you're into that kind of thing, she and her Pink Lemonade Stand co host Nicole Kaplan are there to give you a boost.
I certainly got a boost speaking with Heidi. We discuss release strategy, strategic brand partnerships, charitable work,  sync, connecting with the music we make, and more.
Please enjoy my conversation with the positively cheerful Heidi Webster.
Support the Unstarving Musician
The Unstarving Musician exists solely through the generosity of its listeners, readers, and viewers. Learn how you can offer your support.
Mentioned in this Episode
The Lady Luck Group
Resources

This episode is brought to you by Bandzoogle.
From garage bands to Grammy winners, Bandzoogle powers the websites for thousands of musicians around the world.
Plans start at just $8.29/month, which includes hosting and your own free custom domain name. Go to Bandzoogle.com to start your 30 day free trial. Use promo code "robonzo" to get 15% off the first year of any subscription.