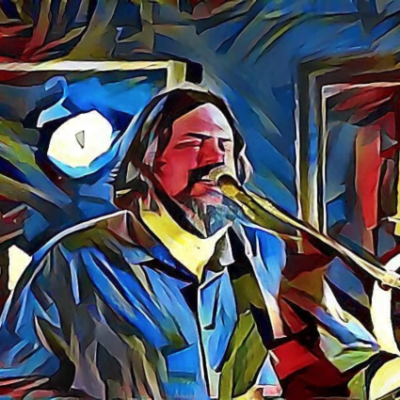 Neil Schnell is one of my best pals in music. He shares some of my best memories of performing music in the Dallas-Fort Worth area of Texas. He has been making a living with his trio Velvet Love Box, though things have slowed down due to the Covid Crisis.
We talk about live streaming during the pandemic, accepting online tips, and how to make streaming work for you. He also talks about getting back into live gigs, despite mixed emotions. Neil is featured on a new release by our mutual friend, Lannie Flowers, called Home.
Episode Highlights
We start by talking about a recent Facebook show (5:25) and go on to discuss:
(12:30) Re-adjusting to a live audience
(21:50) Mixed emotions of returning to "normal"
(25:00) Streaming stage setup
(30:30) Advice for those hesitant to live stream
(44:20) Where live streaming will fit into the future
(57:40) Branding and social media
Mentioned in this Episode
Support the Podcast
The Unstarving Musician exists solely through the generosity of its listeners, readers, and viewers. Visit our Crowd Sponsor page to learn how you can offer your support.
MUSICIAN RESOURCES
Visit my Resources page for more musician resources.
Pardon the Interruption (Disclosure) 
Some of the links in this post are affiliate links. This means I make a small commission, at no extra charge to you, if you purchase using those links. Thanks for your support!

This episode is brought to you by Bandzoogle.
From garage bands to Grammy winners, Bandzoogle powers the websites for thousands of musicians around the world.
Plans start at just $8.29/month, which includes hosting and your own free custom domain name. Go to Bandzoogle.com to start your 30 day free trial. Use promo code "robonzo" to get 15% off the first year of any subscription.