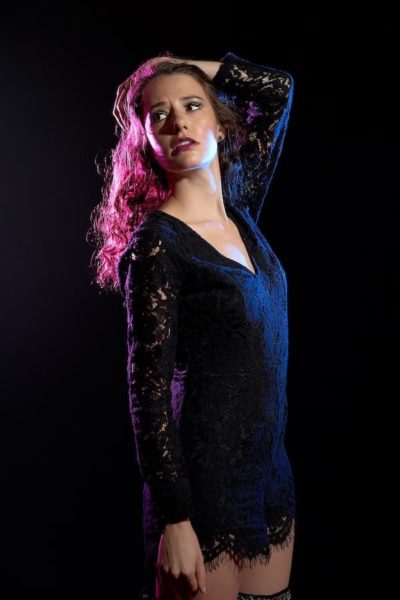 Kendal Conrad has an impressive singing and songwriting resume for someone so young. Based in Nashville, Kendal has actively pursued gigs including singing the national anthem for MLB, NBA, MMA, and NASCAR events. She's had the opportunity to perform at the White House, opened for artists like Blake Shelton and Walker Hayes, and she may have sang a little duet with some guy named Keith Urban.
Kendal shares how she's approaching the release of her music, particularly during these challenging times, and the difference between the number of songs she creates versus the ones that are distributed. We also talk about her love for a good romantic song, how a touch of pop can carry her through multiple genres, and our shared enjoyment of horror movies.
Episode Highlights
We start by talking about the music scene in her hometown vs. Nashville (06:26) and go on to discuss:
(11:20) The nostalgia of romance
(19:15) Singing a duet with Keith Urban
(25:50) Experimenting on Instagram
(34:45) Her release strategy for singles
(42:00) Distributing music
(44:15) Our shared love of horror movies
(48:00) Adapting to the current challenges
Quotable
"When you're looking forward to something forever and it feels like it takes forever to get there, that day finally happened and it happened so fast."
–Kendal Conrad

Mentioned in this Episode
Support the Podcast
The Unstarving Musician exists solely through the generosity of its listeners, readers, and viewers. Visit our Crowd Sponsor page to learn how you can offer your support.
MUSICIAN RESOURCES
Visit my Resources page for more musician resources.
Pardon the Interruption (Disclosure) 
Some of the links in this post are affiliate links. This means I make a small commission, at no extra charge to you, if you purchase using those links. Thanks for your support!

This episode is brought to you by Bandzoogle.
From garage bands to Grammy winners, Bandzoogle powers the websites for thousands of musicians around the world.
Plans start at just $8.29/month, which includes hosting and your own free custom domain name. Go to Bandzoogle.com to start your 30 day free trial. Use promo code "robonzo" to get 15% off the first year of any subscription.