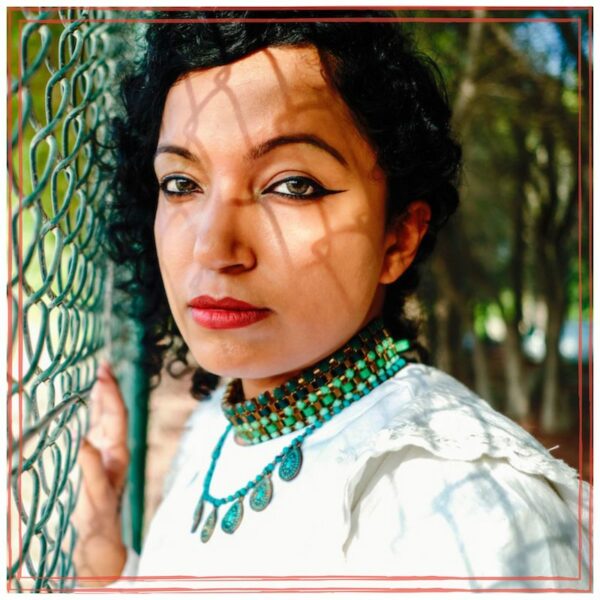 My guest for this episode is Shilpa Ananth. Shilpa is an Indian vocalist, songwriter, and performing artist based between the US and the UAE.
Her sound fuses the dreamy landscapes of South India with Soul, Jazz, and Electronic influences. Shilpa brings together 3 of the oldest Indian languages – Tamil, Malayalam, and Hindi – with English, creating a sound that transcends borders and cultures.
After graduating with honors from Berklee College of Music, Shilpa released her debut EP "Indian Soul." Shilpa has recorded and performed with Grammy award-winning composers A.R.Rahman, Bobby McFerrin, Bill Whalen, Chandrika Tandon, and Javier Limon's Original Quartet.
She has also toured extensively with Serbian female vocal group ROSA, The Berklee Indian Ensemble, Women of the World, and the Bollywood Boulevard musical production, performing at several prestigious venues around the US, such as Boston Symphony Hall, Carnegie Hall, Lincoln Center, Apollo Theatre, NJPAC, Wolf Trap, and The John F. Kennedy Center, to name a few.
Shilpa is a featured vocalist on the recently Grammy-nominated album "ONA," by Thana Alexa. She was a recipient of the award for Best Independent Artist at the Blue Rhymez Entertainment Honorary Awards 2020.
Shilpa is also a recipient of the New York Foundation for the Arts (NYFA), Women's Fund for Media, Music and Theatre 2020, and the 2020 Music Grantee for the Café Royal Cultural Foundation, New York.
Shilpa is currently completing her second EP of original music titled "Reproduction," set to release in fall 2023. Her latest single "The Search" will be featured on the forthcoming EP and can be heard on popular music platforms.
In this conversation, we talk about Shilpa's pandemic-driven departure from New York, overcoming struggles to find success, teaching at The Berklee College of Music in Abu Dhabi, how a new song emerged from inspiration in hard times, finding calm, getting mileage out of our music releases, and best advice for singers.
Please enjoy my conversation with Shilpa Ananth.
Support the Unstarving Musician
The Unstarving Musician exists solely through the generosity of its listeners, readers, and viewers. Learn how you can offer your support.
This episode of the was powered by Liner Notes.
Learn from the hundreds of musicians and industry pros I've spoken with for the Unstarving Musician on topics such as marketing, songwriting, touring, sync licensing and much more. Sign up for Liner Notes.
Liner Notes is an email newsletter from yours truly, in which I share some of the best knowledge gems garnered from the many conversations featured on the Unstarving Musician. You'll also be privy to the latest podcast episodes and Liner Notes subscriber exclusives.
Sign up at UnstarvingMusician.com. It's free and you can unsubscribe at anytime.
This episode was powered by Music Marketing Method, a program for independent musicians looking to grow their music career.
Music Marketing Method was created by my good friend Lynz Crichton. I'm in the program and I'm learning tons! I'm growing my fan base and learning about many ways that I'll be earning money in the new year. It's also helping me grow this podcast. How cool is that?
To lean more and find out if Music Marketing Method can help your music career, visit UnstarvingMusician.com/MusicMarketing.
Mentions and Related Episodes
Shilpa Ananth feature in Rolling Stone India
The Search, by Shilpa Ananth (video)
Shilpa's 3 Easy vocal warm-ups post on Instagram
Stay in touch!
Leave voice feedback on Robonzo's Speakpipe page
Resources
The Unstarving Musician's Guide to Getting Paid Gigs, by Robonzo
Music Marketing Method – The program that helps musicians find fans, grow an audience and make consistent income

Podcast Startup – The podcast learning platform for creative voices
Bandzoogle – The all-in-one platform that makes it easy to build a beautiful website for your music
More Resources for musicians
Pardon the Interruption (Disclosure) 
Some of the links in this post are affiliate links. This means I make a small commission, at no extra charge to you, if you purchase using those links. Thanks for your support!

This episode is brought to you by Bandzoogle.
From garage bands to Grammy winners, Bandzoogle powers the websites for thousands of musicians around the world.
Plans start at just $8.29/month, which includes hosting and your own free custom domain name. Go to Bandzoogle.com to start your 30 day free trial. Use promo code "robonzo" to get 15% off the first year of any subscription.