I've interviewed a few blues players on the podcast who have mentioned an interesting and recurring theme. Aki Kumar, Rockin' Johnny Burgin, and Mark Wenner have all said something that turned a light bulb on in my head.
A simple truth about the blues community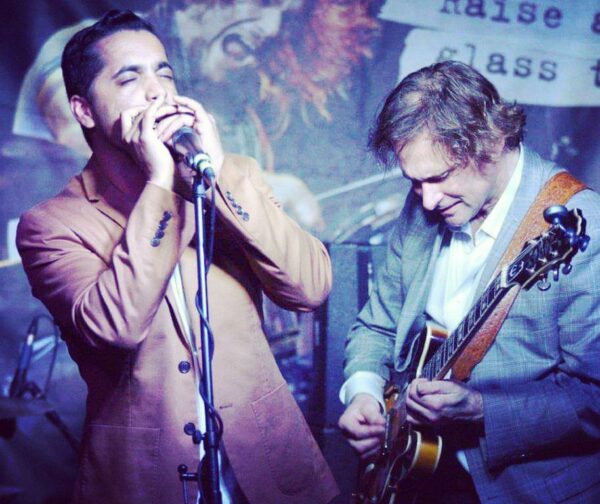 What these three have all said is that blues is a genre in which one or two guys can travel the world and find enough quality players to put together a tour without having to travel with an entire band. Reflecting on years of my own observation, I'm convinced that this is absolutely true.
Think about it. There are tons of talented blues players all over the world. While playing the blues well ain't easy, it is a genre that has a well defined set of conventions. These conventions are part of the language that is the blues. Truly good blues players understand the conventions that make up the language of the blues, even if  they don't read music proficiently. This is the basis of what makes assembling a good blues pick-up band so doable. It's what makes playing shows all over the world doable, logistically and economically.
You may have heard me say on the podcast that I've enjoyed a good deal of success as an independent musician. I attribute much of that success to subbing for other musicians. I did this playing predominately rock, pop and dance music. While I've done some blues, I've never really taken the time to master blues drumming. This new realization about the blues community at large has inspired me to dedicate time to getting my blues drumming skills up to a respectable level of competency. Imagine the possibilities this will open up. (Hear me/see me play a little blues in this rock & blues medley.)
Now if you already knew about this little secret, I'd love to know if you're taking advantage of the fact that you can either put together a great band on the road, or be part of a touring artist's band in your own hometown. Message me on social (@robonzodrummer), email or text me.