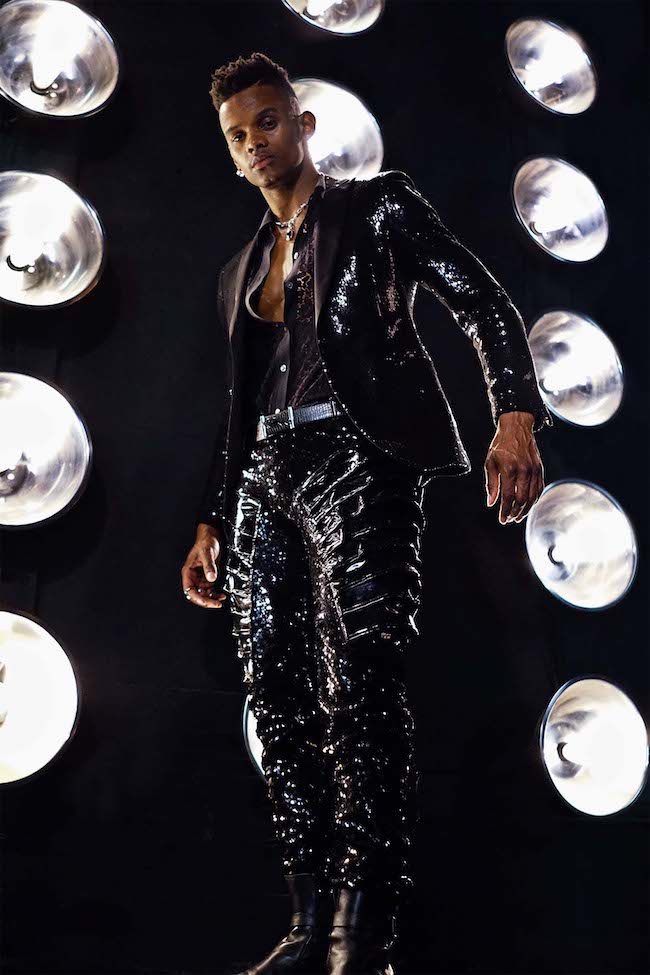 Alonzo is a multi-talented artist. You may have first been introduced to him as part of Fatally Unique on season 6 of America's Got Talent. A phenomenal dancer, Alonzo always had dreams of something more. Singing was his passion and so in 2013 his years of preparation led to a Craigslist ad that launched a tour across Asia.
Alonzo is a big believer that we need to rid ourselves of fear and take that first step into action. Living free of fear has led to Alonzo touring with the 4U Prince Symphony Tour, being a back up singer for Christina Aguilera, singing at some of the top nightclubs in Hollywood and much more. A singer, songwriter, dancer, choreographer and incredible performer, Alonzo is just getting started.
Episode Highlights
We start by talking about his experience with Bsquared MGMT (4:50) and go on to talk about:
The Prince tour and singing for Christina Aguilera (06:50)
The inspiration for #freeoffear (13:10)
His vision for a dance school and Fatally Unique (23:00)
The Craigslist ad that changed the trajectory of his career (26:50)
Challenges of touring overseas (33:30)
What he'd like to improve with his vocals (48:15)
Key Points
Pursue your dreams unapologetically
Believe in yourself, the people who matter will follow
Take your voice to the gym, even when you don't have shows
Quotable
"We can't be afraid to take the first step towards wherever we want to go."
—Alonzo

"It's not until you decide you want something that you'll figure out how to make it happen."
—Alonzo

"You can't be going around doubting yourself, because people will doubt you right along with you."
—Alonzo
Mentioned in this Episode
Alonzo's website 
Bsquared MGMT 
The Unstarving Musician is committed to sharing the best tips and information of other music professionals to help musicians do more of what they love – make music. Our weekly podcasts features in depth discussions with musicians and music space professionals discussing music creation, marketing, and business tips. All this is made possible by the contributions of individuals like you in our shared community who love making music.
Become a Patron!
Patreon is a bit like Kickstarter, but instead of culminating in one large project, it's a way of crowdfunding ongoing creative endeavors. Patreon also serves as a community site where supporters can communicate and discuss new creations.









MUSICIAN RESOURCES

This episode is brought to you by Bandzoogle.
From garage bands to Grammy winners, Bandzoogle powers the websites for thousands of musicians around the world.
Plans start at just $8.29/month, which includes hosting and your own free custom domain name. Go to Bandzoogle.com to start your 30 day free trial. Use promo code "robonzo" to get 15% off the first year of any subscription.
*Full Disclosure: This post contains affiliate links. If you purchase products using these links, I'll earn a small commission at no extra cost to you. Thanks for your support!