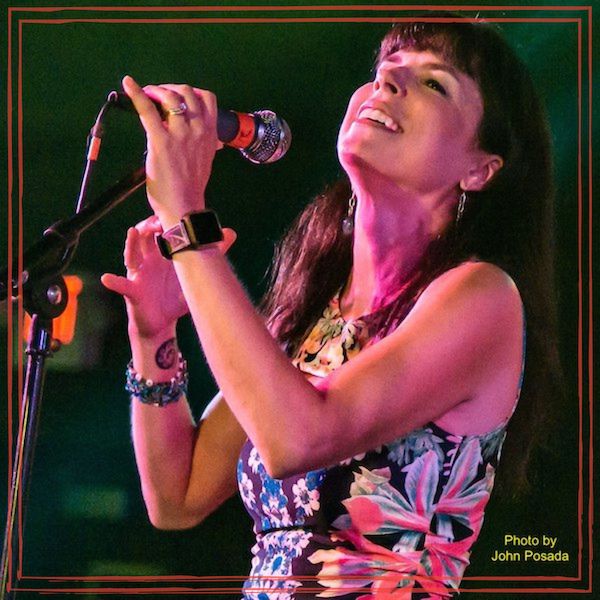 Alicia Van Sant, founding member and lead singer of The Wag, is my guest for this episode. Alicia's bandmate Joshua Van Ness introduced us. Joshua was featured in episodes 257 and 134. Alicia and I had a great time talking. She loves to laugh and comes across as a genuinly pleasant and fine human being. The Wag has been going over 20 years, so cheers to Alicia and The Wag! These days, they have the luxury of being choosy about the shows they play, and Alicia says they're really busy, all the time.
The Wag recently released a new album called "Blue Bottles And Copper Coins." They are about to perform a Beatles tribute show on July 14, 2023, and they have a tour coming up in the U.K. Find all their tour dates at TheWagBand.com/Shows.
In this conversation, Alicia and I talk about the happiness and longevity of The Wag, singing better in heels, performing music of The Beatles, "Blue Bottles And Copper Coins," Making Merch with the Cricut, The Moody Blues, Star Trek, And Lord Of The Rings. Yes, Alicia is a sci-fi nerd. So am I.
Please enjoy my conversation with Alicia Van Sant of The Wag.
Support the Unstarving Musician
The Unstarving Musician exists solely through the generosity of its listeners, readers, and viewers. Learn how you can offer your support.
This episode of the was powered by Liner Notes.
Learn from the hundreds of musicians and industry pros I've spoken with for the Unstarving Musician on topics such as marketing, songwriting, touring, sync licensing and much more. Sign up for Liner Notes.
Liner Notes is an email newsletter from yours truly, in which I share some of the best knowledge gems garnered from the many conversations featured on the Unstarving Musician. You'll also be privy to the latest podcast episodes and Liner Notes subscriber exclusives.
Sign up at UnstarvingMusician.com. It's free and you can unsubscribe at anytime.
This episode was powered by Music Marketing Method, a program for independent musicians looking to grow their music career.
Music Marketing Method was created by my good friend Lynz Crichton. I'm in the program and I'm learning tons! I'm growing my fan base and learning about many ways that I'll be earning money in the new year. It's also helping me grow this podcast. How cool is that?
To lean more and find out if Music Marketing Method can help your music career, visit UnstarvingMusician.com/MusicMarketing.
Mentioned in this Episode
Joshua Van Ness – Marketing A New Release, Endorsements, The Wag's Mixed Business Model, Merchandising, And Social Marketing (Ep 257)
Building An Intentional Music Career—Joshua Van Ness (Ep 134)
Stay in touch!
Leave voice feedback on Robonzo's Speakpipe page
Resources
The Unstarving Musician's Guide to Getting Paid Gigs, by Robonzo
Music Marketing Method – The program that helps musicians find fans, grow an audience and make consistent income

Bandzoogle – The all-in-one platform that makes it easy to build a beautiful website for your music
More Resources for musicians
Pardon the Interruption (Disclosure) 
Some of the links in this post are affiliate links. This means I make a small commission, at no extra charge to you, if you purchase using those links. Thanks for your support!

This episode is brought to you by Bandzoogle.
From garage bands to Grammy winners, Bandzoogle powers the websites for thousands of musicians around the world.
Plans start at just $8.29/month, which includes hosting and your own free custom domain name. Go to Bandzoogle.com to start your 30 day free trial. Use promo code "robonzo" to get 15% off the first year of any subscription.