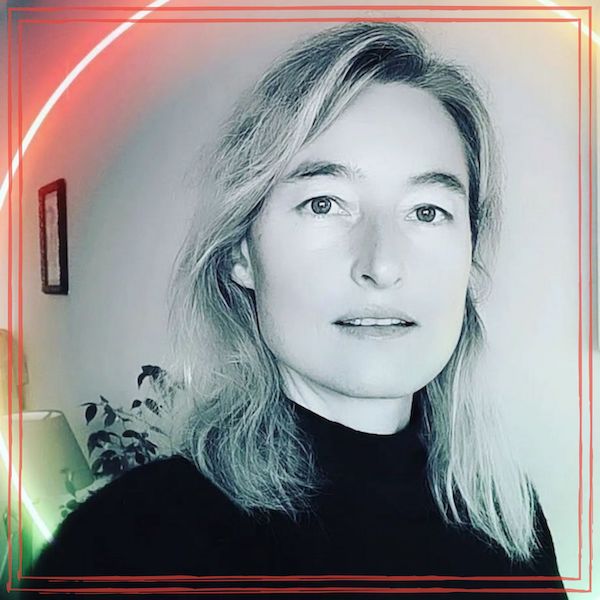 My guest Ariane Paras is a coach for music artists and industry professionals. After working in the music business for 15 years, and as a result of a lot of stress, late nights (and way too many hangovers), Ariane says she is very aware of the realities of the industry behind the scenes. Witnessing the work-hard/party-hard lifestyle and watching so many artists and colleagues struggle or burnout, she decided she wanted to help change things. Her way of helping was to create coaching programs that help music artists and industry professionals feel clear, balanced, and confident about themselves and their future. 
Ariane says she always wanted to work in the music industry and has, in dream jobs, working for British labels and programming the Razzmatazz club in Barcelona. She supposes life looked like a big party from the outside and that she ought to be happy. Her work actually lead to chronic exhaustion, dissatisfaction, quitting jobs, relocating twice, and eventual professional crisis. Then she became highly interested in personal development, eventually committing to her own self-work. Ariane has trained with the Coaches Training Institute to become a life coach so she could help others on their journeys. 
On a somewhat personal note, Ariane is a self-admitted big fan of Phil Collins (so am I). We talk about this, that dream-jobs don't equal happiness, burnout, and the importance of finding joy, confidence, and happiness.
Learn more about Ariane at Olympiacoaching.com and on Instagram @olympiacoaching.
Support the Unstarving Musician
The Unstarving Musician exists solely through the generosity of its listeners, readers, and viewers. Learn how you can offer your support.
This episode of the was powered by Liner Notes.
Learn from the hundreds of musicians and industry pros I've spoken with for the Unstarving Musician on topics such as marketing, songwriting, touring, sync licensing and much more. Sign up for Liner Notes.
Liner Notes is an email newsletter from yours truly, in which I share some of the best knowledge gems garnered from the many conversations featured on the Unstarving Musician. You'll also be privy to the latest podcast episodes and Liner Notes subscriber exclusives.
Sign up at UnstarvingMusician.com. It's free and you can unsubscribe at anytime.
This episode was powered by Music Marketing Method, a program for independent musicians looking to grow their music career.
Music Marketing Method was created by my good friend Lynz Crichton. I'm in the program and I'm learning tons! I'm growing my fan base and learning about many ways that I'll be earning money in the new year. It's also helping me grow this podcast. How cool is that?
To lean more and find out if Music Marketing Method can help your music career, visit UnstarvingMusician.com/MusicMarketing.
Mentioned in this Episode
New Gods Part 2 (Anniversary Cut) Music Video
Stay in touch!
Leave voice feedback on Robonzo's Speakpipe page
Resources
The Unstarving Musician's Guide to Getting Paid Gigs, by Robonzo
Music Marketing Method – The program that helps musicians find fans, grow an audience and make consistent income

Bandzoogle – The all-in-one platform that makes it easy to build a beautiful website for your music
More Resources for musicians
Pardon the Interruption (Disclosure) 
Some of the links in this post are affiliate links. This means I make a small commission, at no extra charge to you, if you purchase using those links. Thanks for your support!

This episode is brought to you by Bandzoogle.
From garage bands to Grammy winners, Bandzoogle powers the websites for thousands of musicians around the world.
Plans start at just $8.29/month, which includes hosting and your own free custom domain name. Go to Bandzoogle.com to start your 30 day free trial. Use promo code "robonzo" to get 15% off the first year of any subscription.