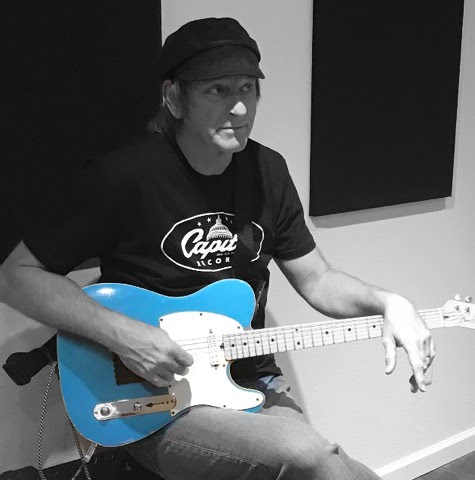 Lannie Flowers is one of my indie musician pals who resides in the Dallas Fort Worth area of Texas. In this second appearance for the podcast, Lannie discusses the long process of making his forthcoming album Home. The project has apparently been wrought with challenges. I had no idea this was the case when I invited him back to the podcast. In fact, I was surprised by the magnitude of obstacles, challenges, and frustrations that have come with the making of this album. The project is about eight years in the making, as of the time of this interview.
Among the challenges, the studio that Lannie is working with had a 3-month shutdown for renovations. The band he's working includes a couple of the busiest performing musicians in Dallas/Fort Worth. Then there's "life happens" type of stuff and a myriad of personal distractions. This has all made the scheduling of recording sessions a challenge. But there's another challenge that caught my attention.
Lannie and his label decided it would be cool to release a song per month for free download, leading up to the release of Home. Great idea! I loved it, but then I gathered that none the free download songs are going to be on the new album Home. Wait…what? The free download tunes will not be on Lannie's upcoming album. There have been eight songs in the free download campaign thus far. Great for fans! After giving it a little thought, I realized that this is another distraction for Lannie. He's managing two separate recording projects, one for album and one for the free download campaign.
Get your hands on Lannie's free download singles at SpyderPop.com
There are other factors in play here. Lannie's prior albums were mostly just Lannie. Now he's recording with a 5-piece band, and thus regularly herding cats. I sensed Lannie's frustration in our conversation, and I share that frustration. It's one crux of many among creative people. Life can easily get in the way, if you let it. Bigger artists have gone through the same sh*t. The trick of course is how they and Lannie respond to the highs and lows of the situation. Another thing that helps is learning to "roll with it," as Lannie says.
The good news is that Lannie is having fun. So goes the indie musician's life. Life gets in the way. Life creates distractions. Lannie rolls with it, and releases a free download single a month.
You will hear one of the aforementioned singles at the end of this episode. It's a tune called Where did All the Fun Go.
SHOW NOTES
RELATED EPISODES
BOOKS MENTIONED
RESOURCES FOR MUSICIANS