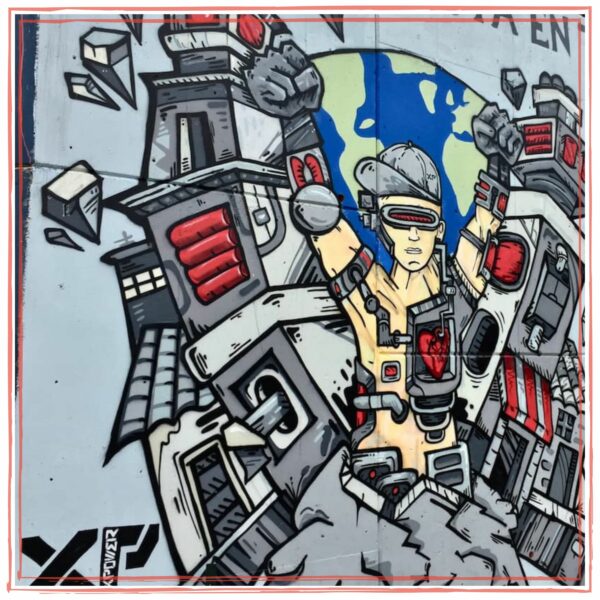 This is the final installment of the Unstarving Musician websites for musician series. I decided to call this one "Everything Else." You can find links to the first four episodes in the series in the show notes for this episode at UnstaringMusician.com, episode 248.
Choosing A Theme
We'll begin with choosing a theme. Look for a theme with a design layout that supports your brand and vibe. The theme should be a fit with your music, while supporting your goals. Your theme needs to look good without compromising usability and simplicity.
The menu layout should be easy for visitors to navigate. A menu located at the top is always good, and locating it on the side is okay too. Sub menus should be easy to find. And it all needs to be easy to read. Not everyone has 20/20 vision!
Your theme should allow for easy content creation and layout
And it should be or have:
Easy to customize
A responsive design (mobile friendly)
Updated regularly
Features you need
Good ratings and reviews
An active support team
Optimized for search (SEO)
A popular theme provider for WordPress is themeforest.net. I encourage you to also consider a WordPress core themes, if you do in fact choose WordPress as a platform.
Site Content
Homepage content is arguably the most important, as it will be your most visited page. Begin by defining your purpose. The objective of the copy should support the goals of your music business. Example goals include:
Sell merch or services
Build traffic to increase revenue
Attract new fans
Generate leads
Attract subscribers and build a community
Understand Your Target Audience
As you write copy, consider that it should hook prospective fans and supporters. You want to get into their mindset by thinking about these questions.
Who are the people coming to your site? Are they fans, supporters, venues, talent buyers, venues?
What problems do they want to solve?
What search terms would they use to find music sites like yours?
By writing in the ways that your visitors speak and search, you can start building up a relationship of trust. If you answer their specific questions or solve their problem, they may become your loyal audience.
Know Your Competitors
In the musician world, knowing your competitors can be thought of as "know your peers." See what other artists in and around your genre are doing, and take note of what appears to be working for them. Borrow ideas and find inspiration in knowing your competition and peers.
Lessons from the business world
Search your main genre, product, service, or topic in Google. Discover which sites are ranking, and investigate what they are doing.
What is the primary thing they offer? And how are they offering it?
What type of content do they use on their main pages (success stories, videos, statistics)?
What audience are they targeting?
Hook Your Readers from the First Line
You have 15 seconds or less to capture your site visitor's interest. If you manage to do this this, your next challenge is to get them to stay on the site. You can start your copy with some exciting news or data, a one-sentence story or a question. Make sure people are hungry for more content after reading your site introduction.
Make Your Copy Scan-able
Your site layout is important. Most people skim read, so ensure that the text is easily scannable for them. Include headers, bulleted and numbered lists, descriptive subheadings and white space between paragraphs.
Help Readers Navigate
There are multiple ways that audiences find web content. It could be from a post shared on social media, via links on other websites, via a marketing email or through a search engine results page.
People who find out about your website might not be that familiar with your brand or music, but they will appreciate a website that's clear in what it offers. Use relevant links for further details in your copy.
Prominently display links to your social media accounts on your website to create connection between your brand and site visitors. I recommend including social links on every page of your website, or at least on your home, contact and about pages. People may leave your site, but they may become your social media followers and return to the site later.
Talk to Readers as You Would a Friend
Create a bond between your brand and the client using techniques like these:
Use an active voice sentence structure like "You can book us for your private event" instead of "Our band can be booked for private events." The passive voice is relevant when you want to sound more formal; in other cases, use the active voice to sound more personal.
Address your readers directly with "you," "we" to speak from the point of view of a company (or band), and "I" for an individual voice.
Write in Layman's Terms
Keep your copy concise and simple. Research from The Literacy Project (sadly) tells us that the average American reads at 7th to 8th-grade level. By using simple language, you're more likely to help readers understand and remember more of what they read on your site.
Use short sentences to help communicate your message clearly. Limit the use of adverbs and adjectives to keep sentences short and snappy. Avoid industry jargon.  Not all readers are experts, so replace professional terminology with simpler alternatives and use hyperlinks to other articles to provide additional information. Proof read your copy to avoid spelling and grammatical errors.
Encourage Readers with a Call-To-Action (CTA)
The purpose of your web copy is to encourage some kind of action. Perhaps you want visitors to make a purchase, subscribe or join your mailing list. By including a clear call to action using words like "Join," "Sign Up," "Get a Call," "Subscribe," "Watch," and "Learn More" you can help to initiate the desired action.
Demonstrate that your CTA is worth it. A good strategy is to include some proof to back up statements you have made about your products or services. This might be through success stories, original research data, customer testimonials, press releases, awards, a relevant expert's biography, or partnerships. Your site visitors and subscribers will also appreciate freebies like free music downloads or some type of useful and hard to find information.
Add Visuals
People remember only 20% of what they read, but 80% of what they see and do. You can help site visitors process info by including infographics, pictures, graphs or videos in your copy. This will also help grab their attention.
Optimize for Search Engines
You aim to produce copy which will be valuable to site visitors and help them to make decisions. Here are some need-to-know basics of SEO (search engine optimization).
Include keywords in headlines and sub-headers
Add your primary keyword to the title and H1 (primary heading)
Included 5-10 additional keywords to subheadings and body text
Include metadata by describing specific images, links and pages in 1-2 sentences
Make your URLs readable to help your readers to understand what's inside the page
Add relevant and helpful links to encourage visitors to stay on your website
Optimize your visual content by adding alt tags to images and by resizing them
 Keep Your Website Fresh and Up to Date
Refresh your content from regularly by adding new relevant information
Monitor the performance of your copy. Underperforming copy may need more examples, tips, and practical details. Repurpose your content by trying different formats, such as video  and incorporating it into your website. Optimize internal linking. Add links pointing to new articles and blog posts with related topics
Core Elements Recap & Reminders
These are core elements that should be part of your site content.
Logo
Header image
Artist bio
Mailing list sign-up form
Music samples
Professional photo(s)
Video
News & upcoming shows
Social media icons
Ways for fans to support you (i.e. tips, subscription, purchases, etc.)
Add an online store
A well organized navigation menu
Email Forms & Incentives
"Email remains an essential way to communicate with your most invested fans.  Grow your list of contacts by adding a sign-up form to your Home and Contact pages. Make sure to collect those emails as a concrete way to reach people with your newsletters."  – Bandzoogle

"The most successful musicians have learned that email marketing is one of the most valuable tools a musician or band can have." –ConvertKit
First, start a list. If you've been collecting emails at shows or for venues, use them. Start with a spreadsheet, as they can be easily uploaded to any email service.
Your fans want to connect with you. If someone joins your email list, they're officially super fans. They want to hear from you. They didn't sign up to hate your or delete your emails. 🙂 They might not know they're super fans until you give them a reason to subscribe.
Ways to get fans to join your email list
Trade a free song for their email address
Offer a one-time discount on merch
Add a pop-up form to your website with an offer to send a discount code for your online store
Have email list exclusives like ticket pre-sales
Always make big announcements to your email subscribers first
 Email is an owned—not rented—relationship
The fans you have on your social media profiles are essentially rentals. Social media companies can and will completely throttle your reach, requiring you to pay to get posts in front of your fans' eyes. The bigger your following gets, the smaller percentage of fans who see your posts–unless you pay to boost them.
Compare this to email marketing. Every time you send an email to someone's list, you're almost guaranteed that they will get that email in their inbox. Unlike social marketing, email marketing lets you own the relationship with your audience.
It's easier than ever to use email marketing software. These days, email providers like ConvertKit make every element of email marketing—from getting new subscribers to converting sales relatively easy. For example, if you wanted to only send emails to certain geographic regions, you used to have to create spreadsheets and lists with different subscribers. Not anymore. Email service providers include geo-data, giving you a better idea of where your subscribers are actually located.
If you're into automating things (and you should be), you can now automate an album release cycle with the click of a button. Automation takes something that's a huge process—like promoting an album before its release date—and automates a huge chunk of the work for you. Totally worth the time investment to set up.
Your email list offers revenue opportunities
Here are some ways to make money through your email list.
Tips
If you're still recording your album and don't yet have merch to sell, you can still make money via tips. You can use a third-party service like Buy Me a Coffee, Venmo, or CashApp. Or you can ask your fans to send tips directly through ConvertKit's Tip Jar.
You can add a tip jar wherever you want to collect tips from fans. Here are a few ideas:
• Social media profiles and bios
• Email footers
• Website pop-ups or animation
• Link page feature
Record and merch sales
Your email list should be part of your album release strategy, but you needn't stop promoting your record once it's out. You can continue to promote your album through your email list—even selling digital copies directly through ConvertKit.
Fan club subscriptions
You can create fan club subscriptions with Bandzoogle or ConvertKit. Fan clubs are a tried-and-true method of wrangling your biggest supporters to not only support you regularly, but also build a long-lasting relationship with them. Through digital subscriptions, you can set multiple tiers with different support levels, much like Patreon.
Ticket sales
Ticket sales are where having a big email list really helps. If you have a large and diverse email list on a service like ConverKit, you most likely have useful geo-data. This means that when fans open your emails, you'll have a good idea of their location, meaning you can send them emails tailored to the shows closest to them without giving the rest of your list a case of FOMO.
Raise money to record your album
These days, bands can go directly to their fans to crowdfund their albums, and you can do the same on Bandzoogle, ConvertKit and many other platforms.
Selling Music Merch and More
If you have the right product, you can create significant additional income. Start creating products by first developing your brand identity. Do your best to create strong brand identity that provides a unique way of identifying with fans.
When brainstorming merch concepts, think about:
• What are you trying to communicate through your merch?
• What do you want people to remember about it?
• How do you want your fans to feel when wearing, using or displaying it?
Create high-quality merch by ensuring your photos, designs and marketing are up to date and on brand. Your merch company can likely provide some high-quality photos for use these on your site. I can't stress enough the important of making your merch look high-quality and professional. Printful is one company that helps artists design, print and ship merch and they integrate will with Bandzoogle and WordPress. They have on-demand service, so that you only pay when you have orders. Printful can also print and ship everything under your artist brand with custom labels and other branding options.
Look to other artists for inspiration on how to promote your merchandise, and make your merch accessible to your fans. Merch doesn't need to start and end with tees and hoodies. Be creative and culturally relevant. It's not all about profit. Do your best to produce things that are relevant to your audience.
Set up shop by choosing an eCommerce platform that suits your niche, and build your merch store. Your e-commerce options include Shopify, Woocommerce for WordPress, Bandzoogle, Bandcamp, ConvertKit and more. Link your store to your social media. Link your merch on your streaming profile (e.g. Spotify profile). Some streaming services allow you to sell merchandise directly to fans.
SEO (Search Engine Optimization)
This is a big topic, so try not to get overwhelmed. Just take this part, one bite at a time.
Research keywords, such as popular artists or hits, that fans might use to search for your music. After finding the keywords, use them in the metadata on your website and content. Include synonyms of the keywords to cover the variety of search terms that your fans are likely to use. You can use tools like Google analytics and Spotify for artists to prime your content.
Optimize your website
• Meta descriptions help internet users to get an idea of the type of music you create.
• Title tags are the headlines that the search engine will find when users search for content.
• Headers are titles that separate different sections of a post on your website.
Update your website frequently, as Google crawlers prioritize unique content when ranking webpages. This could include posting snippets on different issues and linking to new songs on YouTube. Use a reputable website hosting company. This will help your site speed. The hosting company you choose should guarantee 99.9% uptime.
Enhance fan engagement
Keyword optimization should involve creating content that enhances fan engagement.
One way of doing this is by updating your site with the latest and greatest content related to your brand. Create new pages for every event and new music releases. Your site should be optimized for all searches related to events and music.
Optimize for mobile–this is important! The good news is that most platforms handle the heavy lifting in this area. Just make sure that all the content can load quickly on mobile devices.
Create Backlinks
Backlink is an SEO term, and is a powerful way of improving the rankings of your site. You can generate backlinks by making guest posts on popular music sites and by soliciting mentions from social media, YouTubers and even venues where you perform. One strategy I use for this podcast is asking guests to link to their episode and embed their episode on their website.
Create a YouTube channel
YouTube is second only  to Google in terms of search queries, so it helps to have a strong presence on this channel. A YouTube channel will attract fans to your curated content and direct them to your affiliated sites. YouTube has tools to help you optimize your channel. Create YouTube playlists. Google favors channels with playlists.
SEO music marketing is a long-term commitment. Digital marketing for musicians can be a daunting task. Take it one bite at a time, and you can always hire a digital marketing agency to optimize your content.
 Launch
The key to a successful and effective launch is to get the word out so people know about it! Here are five website launch announcement ideas:
Announcing your launch date and time on social media
• A countdown is a great hype element!
• Give your followers plenty of notice, so they can plan on joining the party!
• Give fans and followers behind-the-scenes images and sneak peeks
• Create buzz by sharing photos and teasers about the new website
Share details about the process and plant seeds about the launch long before you release specific details. Invite your followers to stay tuned for announcements.
Keep the conversation going and generate as much hype and anticipation as possible before your site goes live. Another great way is to create hype and engagement is to send people to your site before launching, with a coming soon page that captures their emails and creates intrigue. This is also a great spot to have a countdown clock. A coming soon page will also help by giving you a way to bring attention to it on your social channels, while ensuring everything is still private until launch day.
Blog about it and have a freebie or giveaway
Launching your new website is not only about teasing, but also creating valuable content, and a freebie is a great addition to your launch and get people interacting with your content. You can create a blog post about your new website launch (really tell the story of the process) and have a freebie or giveaway as an add-on to get people on board with following you and not just visiting for the launch to never come back. You can also use this opportunity to promote products that you plan to release when your site is live!
Send an email to past venues and customers
Reach out to past venues and customers to let them know about the new website and all the cool stuff you have planned with it. They're likely to appreciate the update. You might even renew a relationship in the process. If any of these people are influencers or have complimentary audiences, you can ask them to share the news of your website launch.
Continuity and Maintenance

Websites require fresh content. The also require maintenance. These facts are important to search-ability and user experience of your website. Fortunately, the maintenance part can be greatly automated. Most hosting platforms offer full automation of site maintenance. The primary facets of maintenance and continuity are security, software updates, backups and link checking. There are other nuances, but these are among core areas that you should pay close attention. Maintenance on a self-hosted WordPress site will require more hands on planning than if you use a platform like Bandzoogle or Squarespace.
Content requires you, the creator. Sometimes this can feel unfortunate, but then again you are a creator. 🙂 The key to consistent content creation is planning, and the best tool I can think of for this is a content calendar. I use a Google sheet and Trello for this. However you do it, it's important that you have a means of capturing ideas and planning out your content.
Planning can include drafting social posts, scheduling music release content and outlining articles. When it comes to capturing ideas, you can do this in a physical notebook or on your phone. What you don't want to do is come up with a great idea during a walk or in the middle of the night, only to forget the idea. So write it down! Or dictate it with your phones voice recorder. You can add it to your content calendar later.
The best advice I can offer here is to NOT launch it and forget it. Nothing good will come of that.
Have questions about any of this. Feel free to contact me. Find all my contact details here.
Support the Unstarving Musician
The Unstarving Musician exists solely through the generosity of its listeners, readers, and viewers. Learn how you can offer your support.
This episode of the was powered by Liner Notes.
Learn from the hundreds of musicians and industry pros I've spoken with for the Unstarving Musician on topics such as marketing, songwriting, touring, sync licensing and much more. Sign up for Liner Notes.
Liner Notes is an email newsletter from yours truly, in which I share some of the best knowledge gems garnered from the many conversations featured on the Unstarving Musician. You'll also be privy to the latest podcast episodes and Liner Notes subscriber exclusives.
Sign up at UnstarvingMusician.com. It's free and you can unsubscribe at anytime.
This episode was powered by Music Marketing Method, a program for independent musicians looking to grow their music career.
Music Marketing Method was created by my good friend Lynz Crichton. I'm in the program and I'm learning tons! I'm growing my fan base and learning about many ways that I'll be earning money in the new year. It's also helping me grow this podcast. How cool is that?
To lean more and find out if Music Marketing Method can help your music career, visit UnstarvingMusician.com/MusicMarketing.
Mentions and Related Episodes
Building the perfect homepage for your band website
Band website complete checklist
Writing awesome website content
Email marketing for musicians
Musicians email marketing with ConvertKit
Guide to merch for music artists
Bandzoogle's guide to selling band  merch
6 ways to promote your music
Successful website launch ideas
Printful
Why Do I Need A Musician Website? (Ep 237)
Free vs Paid Hosting For Musician Websites (Ep 239)
Choosing A Domain For Your Musician Website (Ep 241)
Choosing A Platform For Your Musician Website (Ep 242)
Stay in touch!
Leave voice feedback on Robonzo's Speakpipe page
Resources
The Unstarving Musician's Guide to Getting Paid Gigs, by Robonzo
Music Marketing Method – The program that helps musicians find fans, grow an audience and make consistent income

Podcast Startup – The podcast learning platform for creative voices
Bandzoogle – The all-in-one platform that makes it easy to build a beautiful website for your music
More Resources for musicians
Pardon the Interruption (Disclosure) 
Some of the links in this post are affiliate links. This means I make a small commission, at no extra charge to you, if you purchase using those links. Thanks for your support!

This episode is brought to you by Bandzoogle.
From garage bands to Grammy winners, Bandzoogle powers the websites for thousands of musicians around the world.
Plans start at just $8.29/month, which includes hosting and your own free custom domain name. Go to Bandzoogle.com to start your 30 day free trial. Use promo code "robonzo" to get 15% off the first year of any subscription.